2 & 3 Person Full Spectrum Near Infrared iHealth Sauna
Perfect for one.
From $69 per week interest free 
Free delivery & installation Australia wide
Dimensions: 1.01w x 1.01d x 1.95h
2330 & 2770 Watts
Full Spectrum infrared technology meets iHealth Sauna quality and affordability
Our Full Spectrum infrared sauna offers the latest blend of infrared technology. Offering Near, Mid and Far Infrared via our Full Spectrum heaters

Near Infrared wavelength has been shown to promote cell autophagy, collagen production and assist with muscle recovery.


*Always consult your Healthcare Professional for advice on medical ailments and appropriate treatments.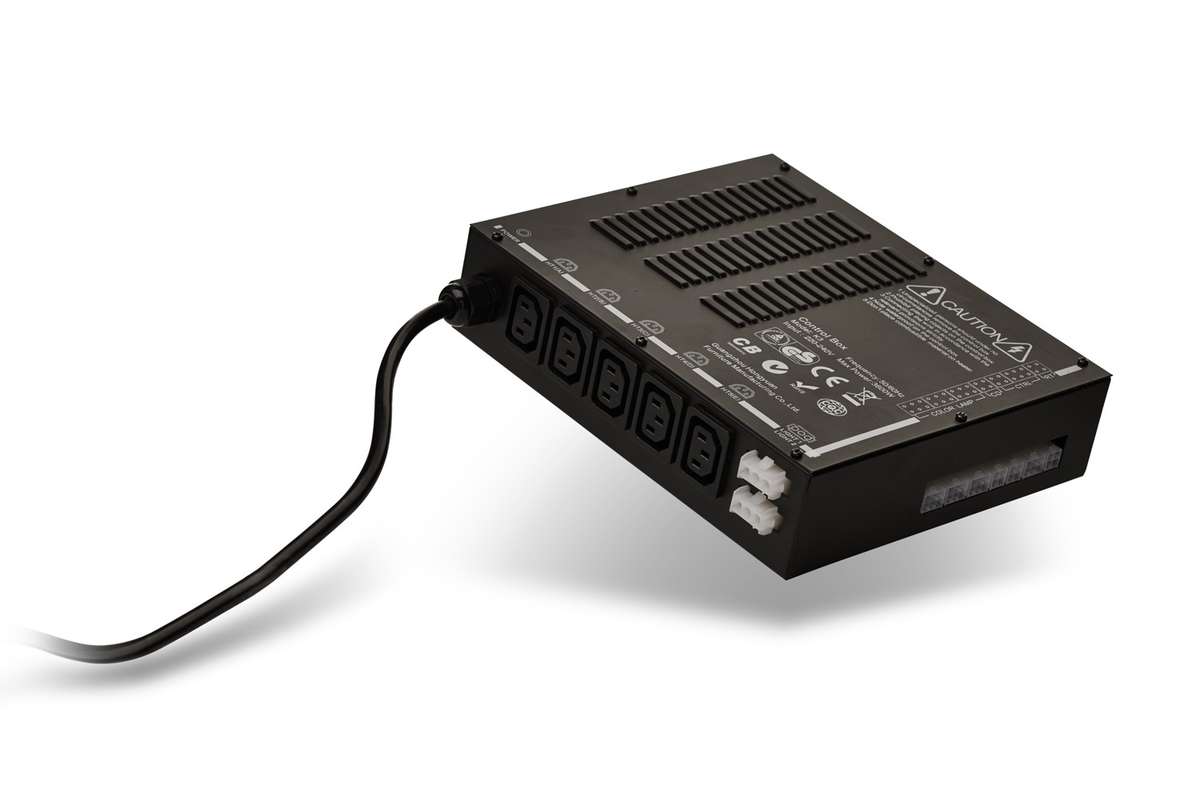 An Australian Designed Sauna for Australian Electrical Standards
iHealth have set a new benchmark in sauna safety. Our saunas are built to Australian electrical safety standard AS/NZS 60335.1:2011 No. SGS-150639-E.

If anyone tells you their sauna has Australian Electrical Certification, ask to see their certificate. You'll be hard pressed to find anyone that can... unless it's us.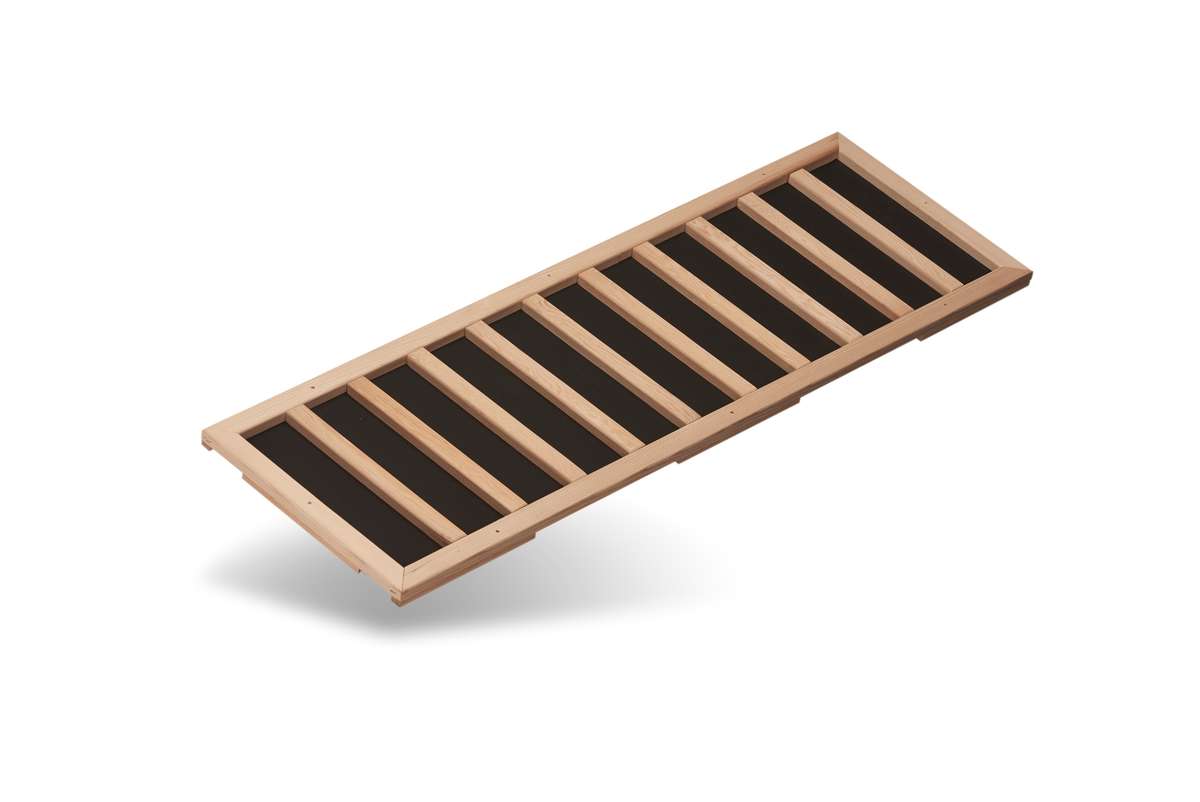 Industry Leading Warranties
Delivery on warranties is not easy. Storage facilities, stock, staff, delivery options and a commitment to deliver are required.

For our Full Spectrum range we offer a lifetime heater warranty; 5 year cabinet warranty and 5 year electrical warranty with absolute confidence. It's what we're known for.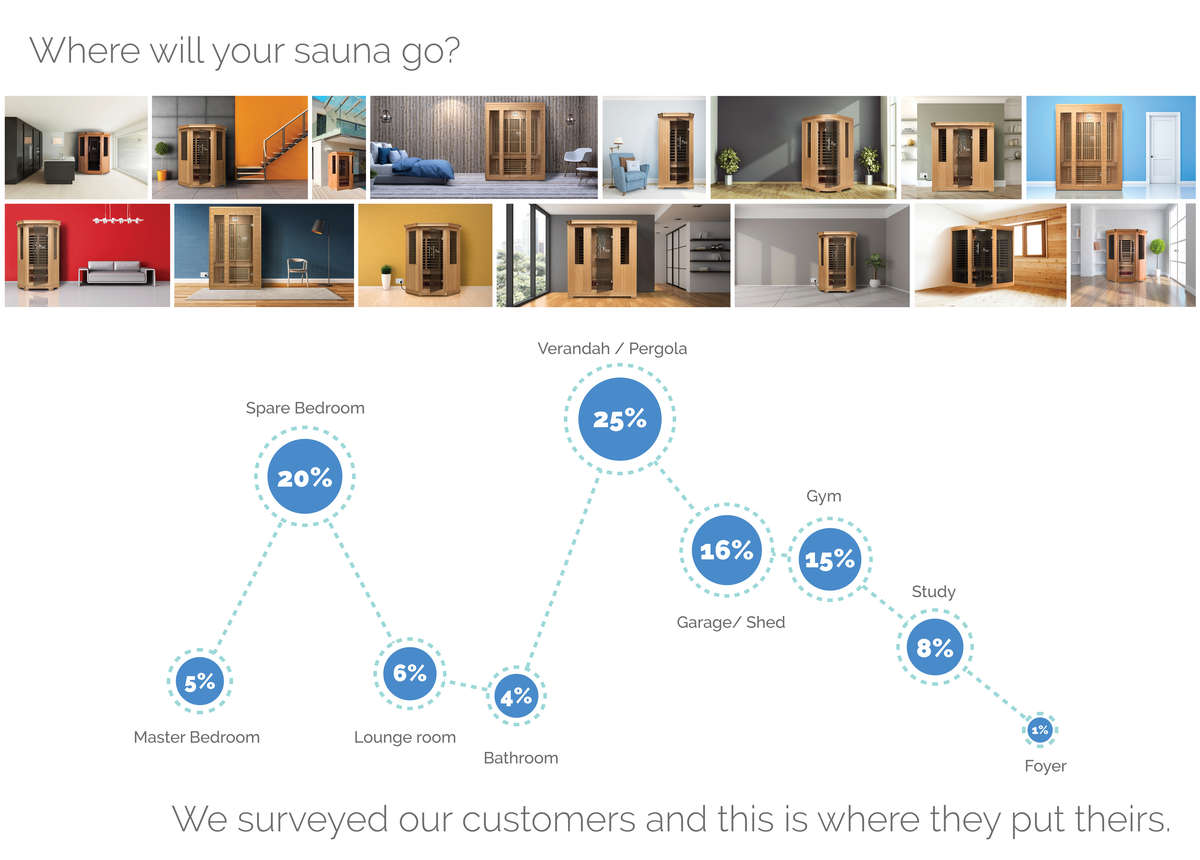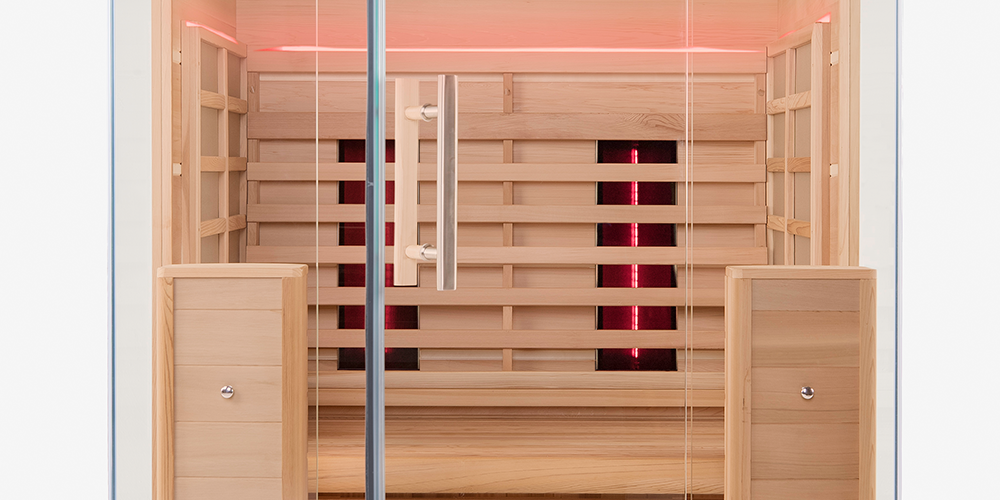 iHealth Sauna Full Spectrum Heating
Our Full Spectrum near and far infrared heating elements offer a full spectrum of infrared light, providing you the ability to switch between wavelengths to suit your desires.
Wavelength adjustable full spectrum heaters
Unique programmable digital control panel with pre-set capability
Australian Electrical Approval AS/NZS 60335.2.53.2011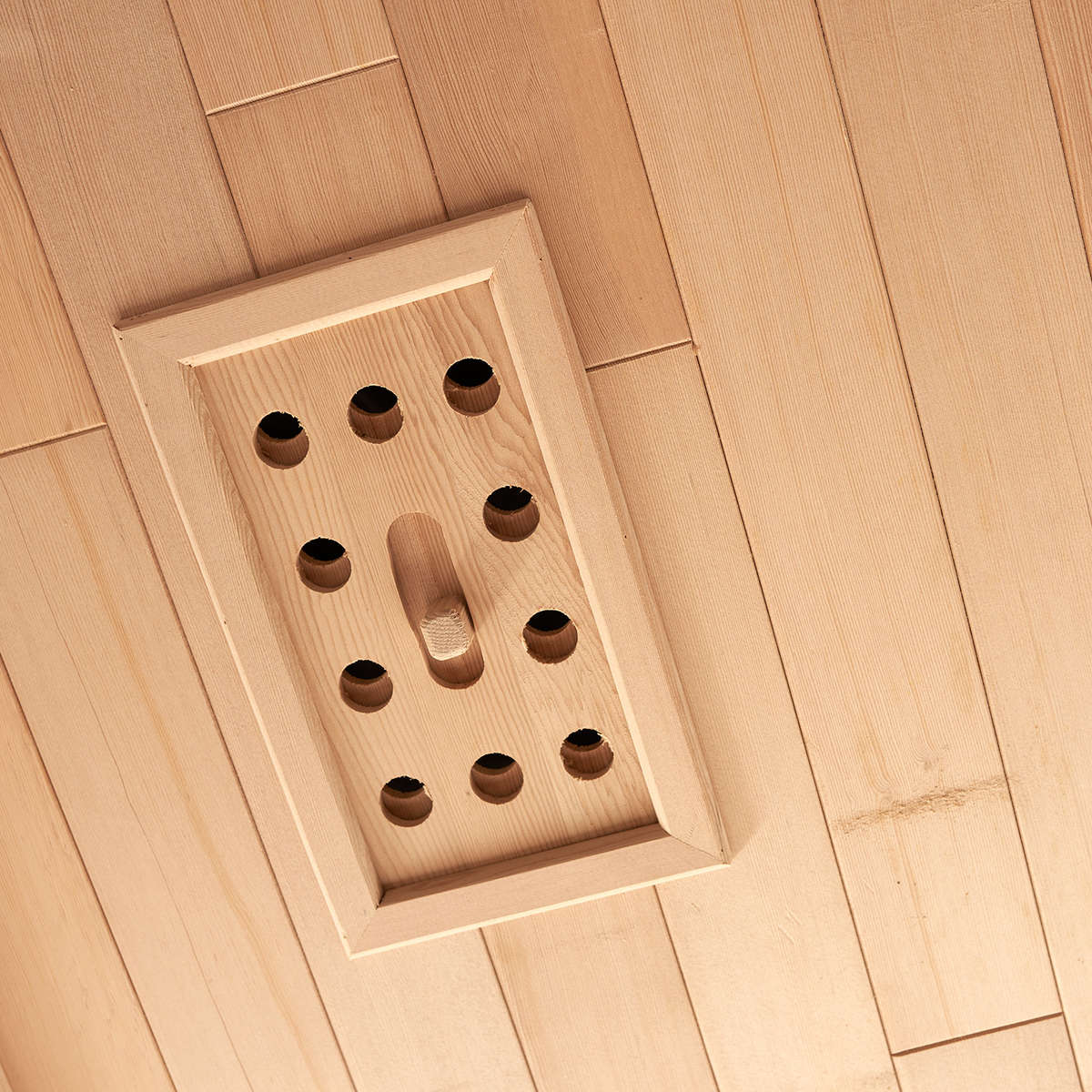 All the benefits from far infrared sauna with the added benefits of near infrared
Pain relief, weight loss, improved sleep and detox are a benefit of using any iHealth Sauna. With near infrared, supercharge those results with the added benefit of increased mitochondrial function, muscle recovery and skin rejuvenation.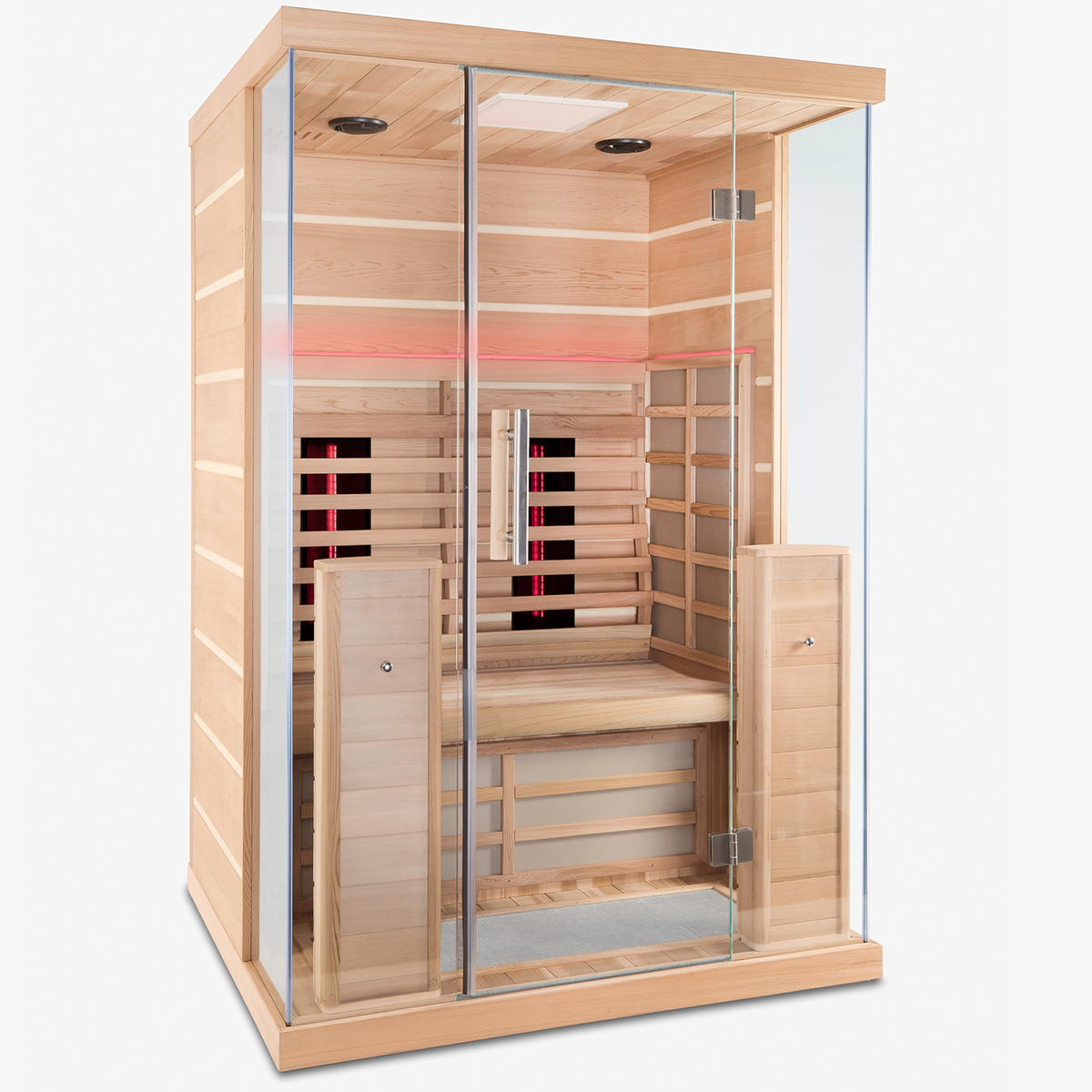 With more than 15 years of experience, we know what it takes to make a safe, long lasting sauna.


Our full spectrum infrared sauna is constructed from interlocking, double layer Canadian Cedar panels, aspen detailing strips and a modern, all-glass front.
We choose to feature 8mm toughened safety glass , heavy duty polished stainless steel hinges and stainless steel exterior handle.


We can guarantee that you will be as happy in the years to come as the day we install your iHealth Sauna.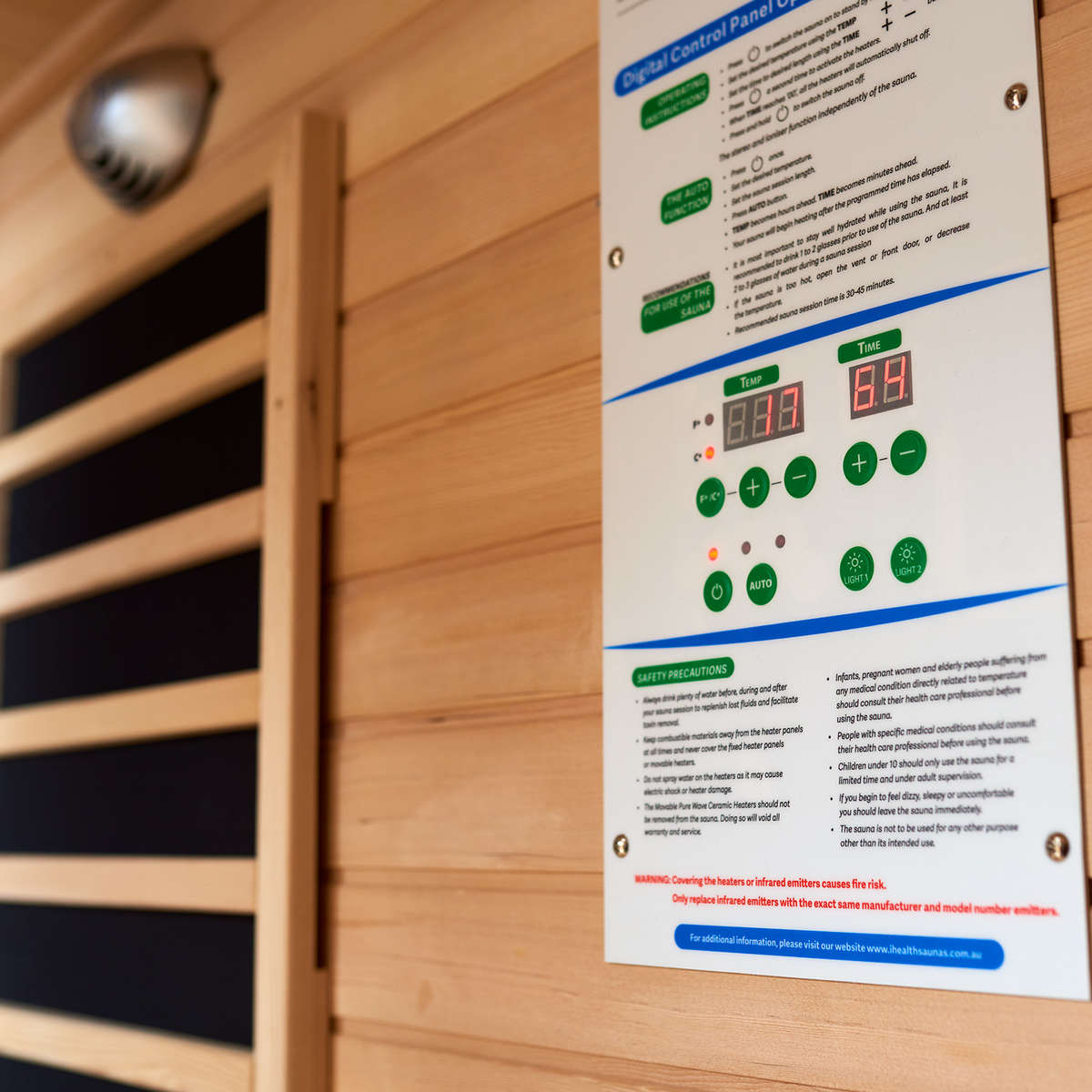 Precision Controlled Sauna Therapy
Sauna time should be easy and carefree, and it is with our full spectrum infrared saunas.


With our iHealth touch-sensitive digital control system, it is simple to operate, pre-heat and even program auto on/off to deliver your perfect sauna experience.


Our robust controllers are covered by a 5-year comprehensive warranty.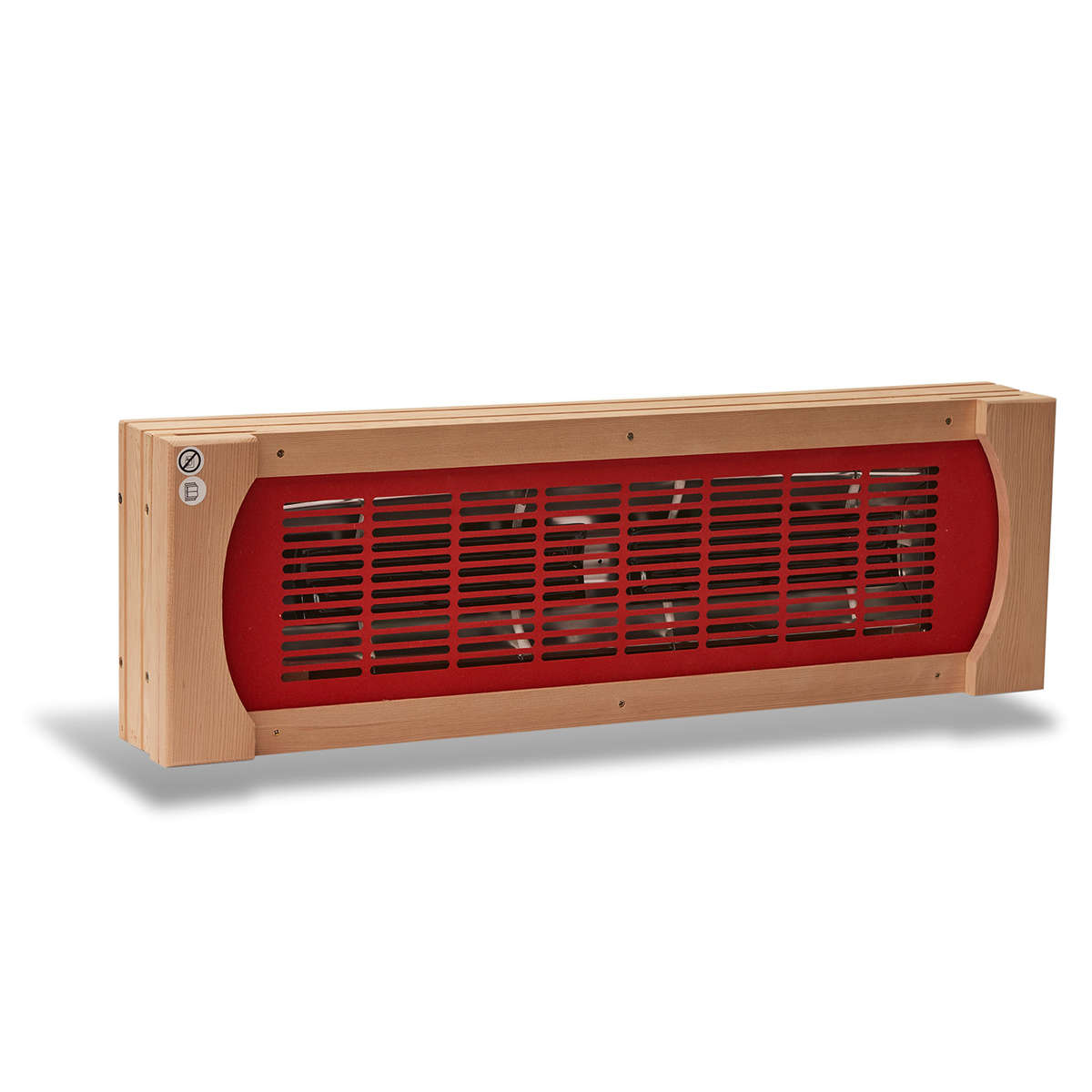 Movable FIR Ceramic Pure Wave Heater
Our iHealth 2 Person sauna comes complete with two versatile, movable precision Ceramic Pure Wave infrared heaters. These movable heaters apply direct infrared therapy to accelerate treatment and recovery, so you can treat specific pain areas such as knees and feet, one of the many health benefits of sauna.

Listen to your favourite tunes whilst you relax and unwind. All our saunas feature bluetooth connectivity.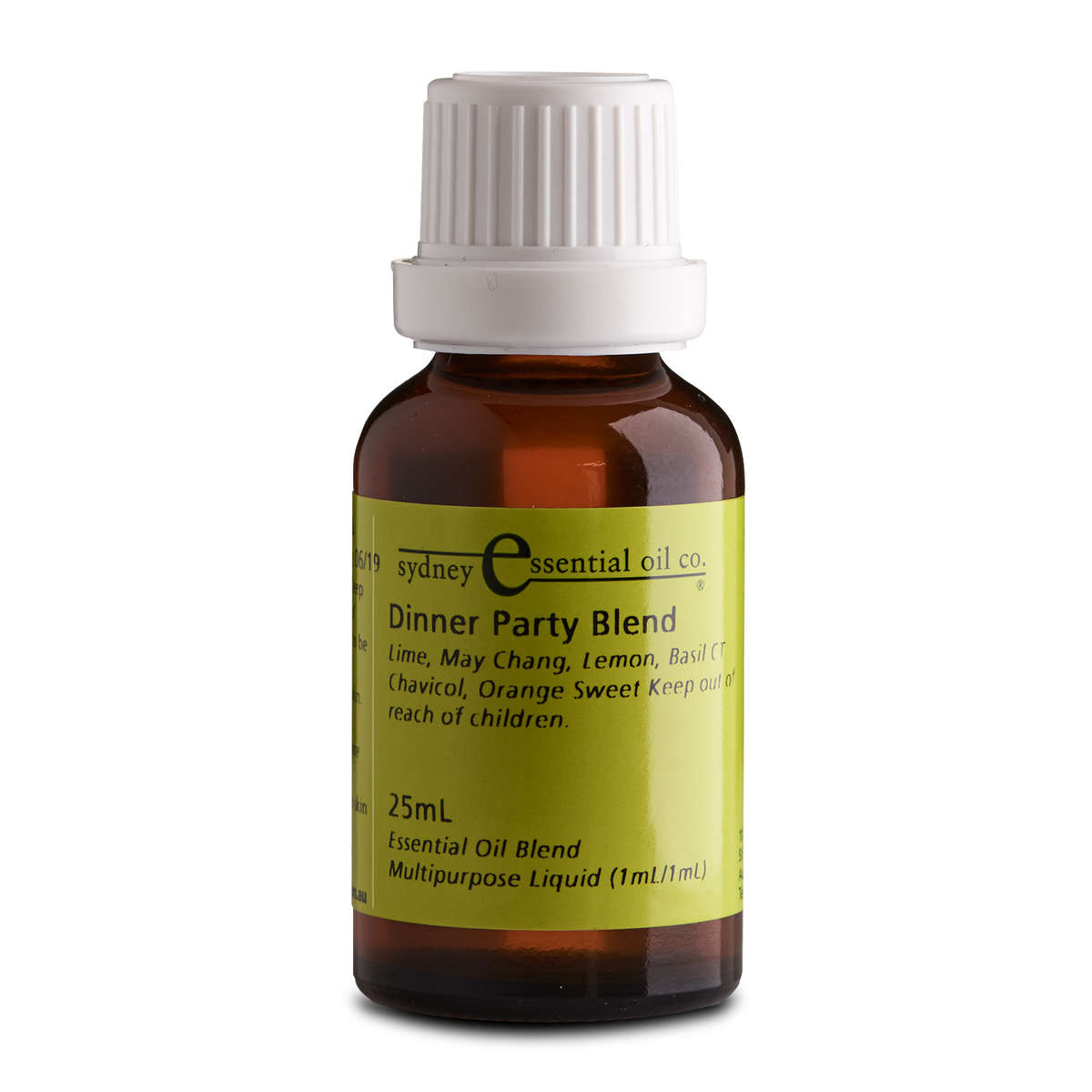 Our 2 Person sauna is fitted with our iHealth Aromatherapy system.


Aromatherapy is well understood to influence mood and energy levels. Some fragrances create relaxation and aid sleep, whilst others can stimulate the senses and boost energy levels.


The iHealth Aromatherapy system only uses the highest quality plant extracts and essential oils to enhance your sauna experience and well-being.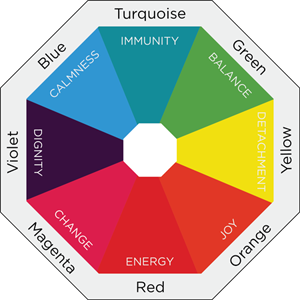 Studies have been done on the positive effects of light on our moods. Red and orange hues are great for increasing energy and vitality whilst the softer colours of blue and green can relax and even aid in healing and general well being.


Our 2 Person sauna includes an iHealth LED Colour Module with remote control to set your mood and further aid in balancing and harmonising the mind and body.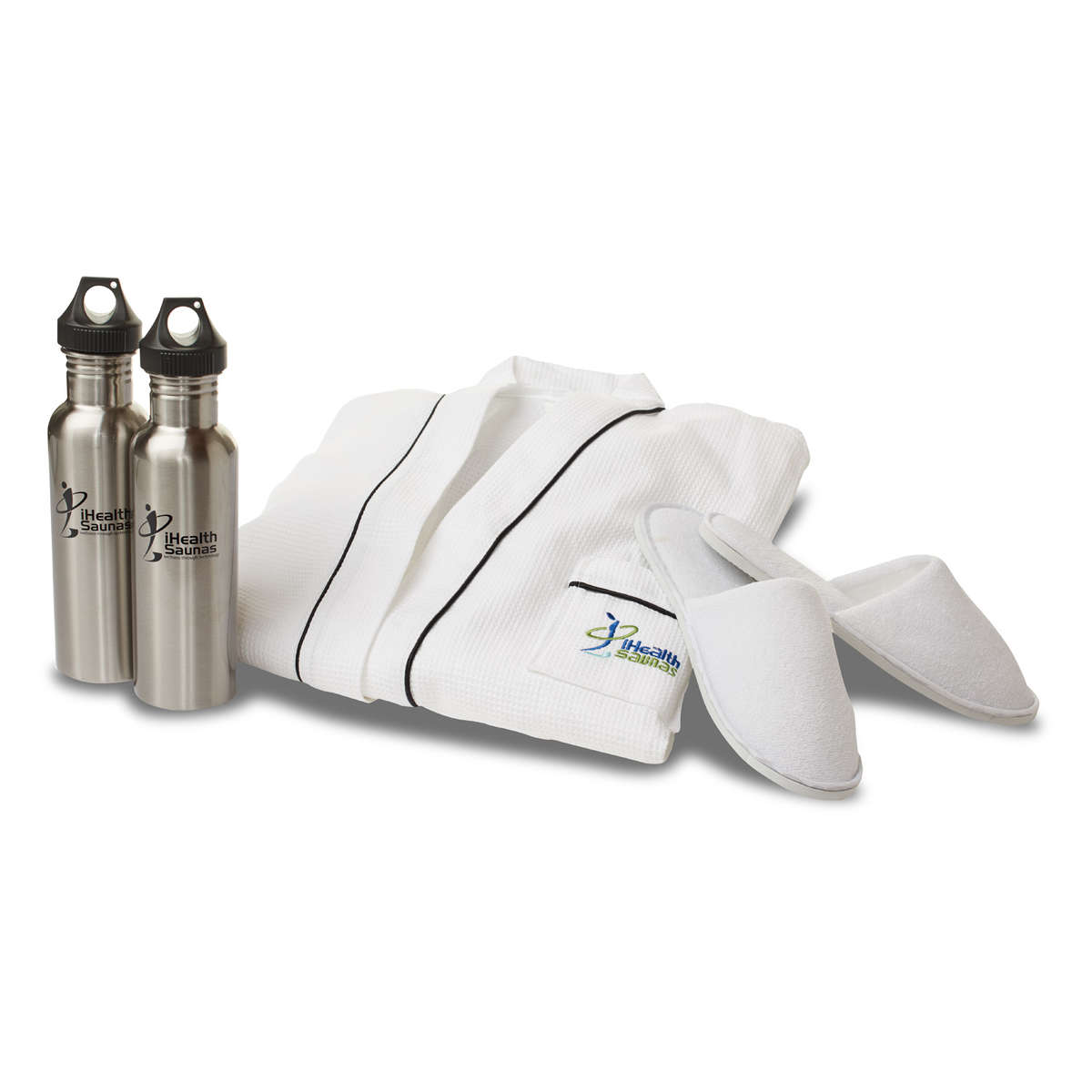 Our iHealth Full Spectrum range also comes with an added touch of luxury. As a gift to you we include 2 luxurious towelling robes and slippers to keep you comfortable whilst entering or leaving your sauna. We also include 2 stainless steel water bottles.
2 Person Sauna Dimensions
Back panels may sit flush against the wall.
The door extends a further 560mm from the front of the sauna when fully open.
Hinges must remain on the right hand side of the door.