1 Person Standard Far Infrared Sauna
Who said you needed a big sauna?
Lifetime heater warranty
Plug into a 240V powerpoint
Put anywhere in the home
Dimensions: 0.95w X 1.08d x 1.95h
Interest Free over 6 - 24 months!
Live Again Experience
Life Changing Health Benefits from our Most Compact Sauna
The health benefits of sauna, from weight loss to detox, have been recognised for centuries and across cultures. Far Infrared Saunas (FIRS) are an enjoyable and useful addition to a lifestyle that values health, wellbeing and relaxation like many in Sydney do. There are numerous studies and reference materials available online relating to the benefits of FIRS and their role in assisting treatment for a range of ailments.*


*Always consult your Healthcare Professional for advice on medical ailments and appropriate treatments.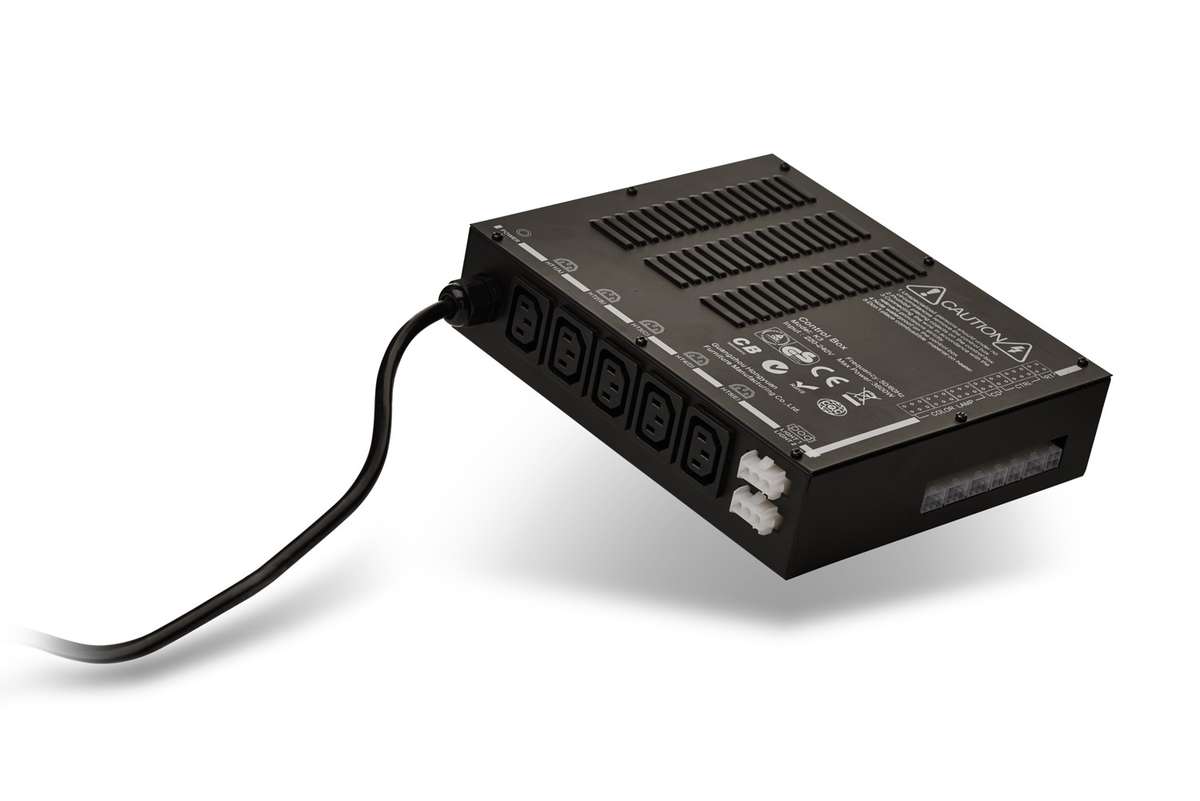 An Australian designed sauna for Australian electrical standards.
iHealth have set a new benchmark in sauna safety. Our saunas are built to Australian electrical safety standard AS/NZS 60335.1:2011 No. SGS-150639-E.

If anyone tells you their sauna has Australian Electrical Certification, ask to see their certificate. You'll be hard pressed to find anyone that can... unless it's us.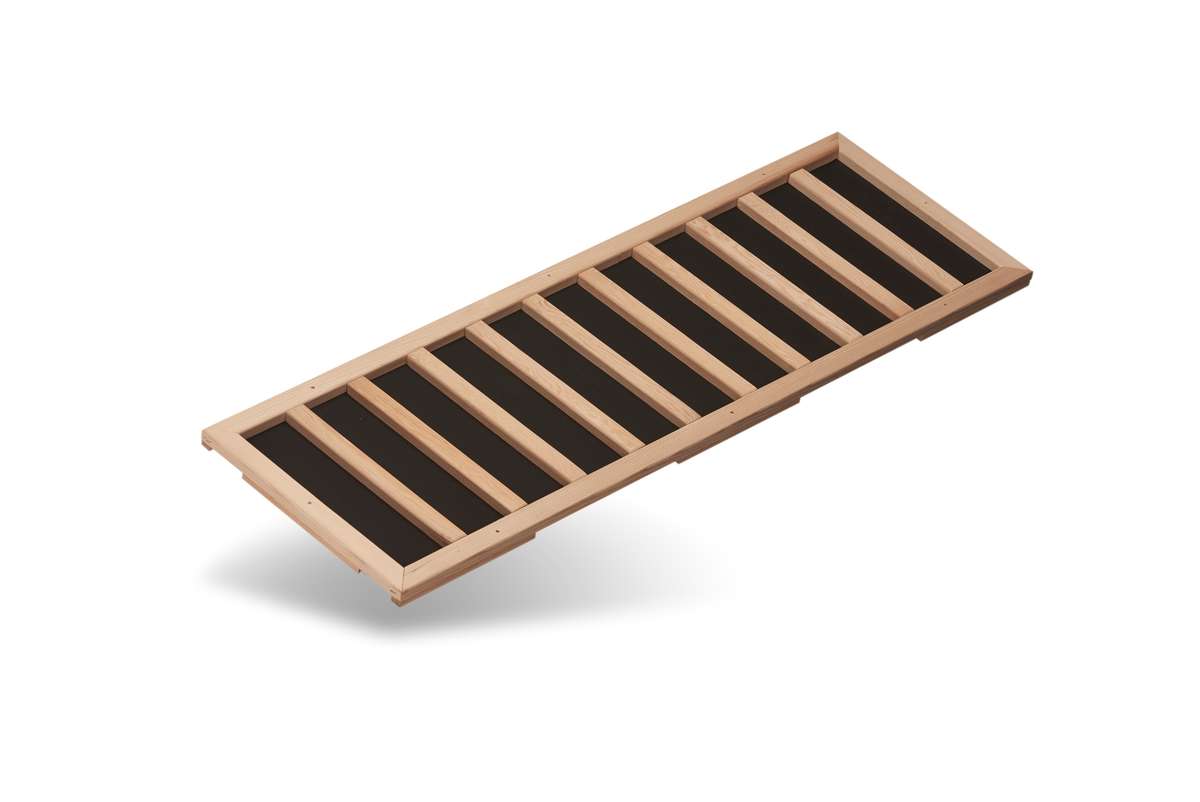 Industry Leading Warranties
Delivery on warranties is not easy. Storage facilities, stock, staff, delivery options and a commitment to deliver are required.

For our 1 Person Standard we offer a lifetime heater warranty; 5 year cabinet warranty and 5 year electrical warranty with absolute confidence. It's what we're known for.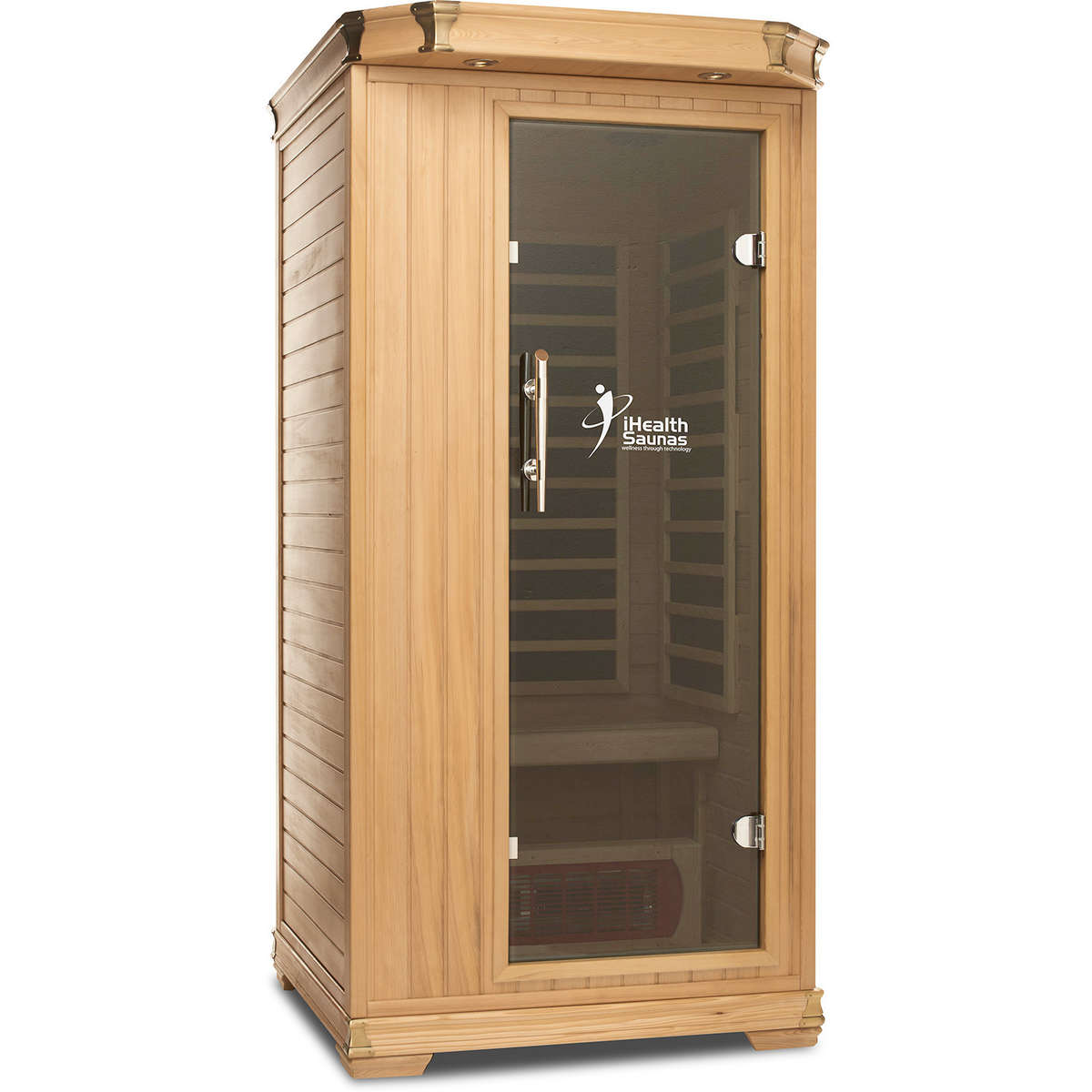 Exclusive Carbon Far Infrared Heaters
Our carbon heating elements are superior to other linear-based elements because their far infrared energy is dispersed across a much wider surface area, delivering a more comfortable and effective sauna experience.
High efficiency Carbon heaters with life-time warranty on heater elements
Plugs into any 10Amp household powerpoint for a run cost of 20 cents* per session
Unique programmable digital control panel with pre-set capability
Australian Electrical Approval AS/NZS 60335.2.53.2011
Moveable Solid Ceramic Heater for specific problem areas
*Cost per session is based on average session time of 30 minutes at 50 Celsius.
Cost per session may vary slightly depending upon local electricity supplier rates.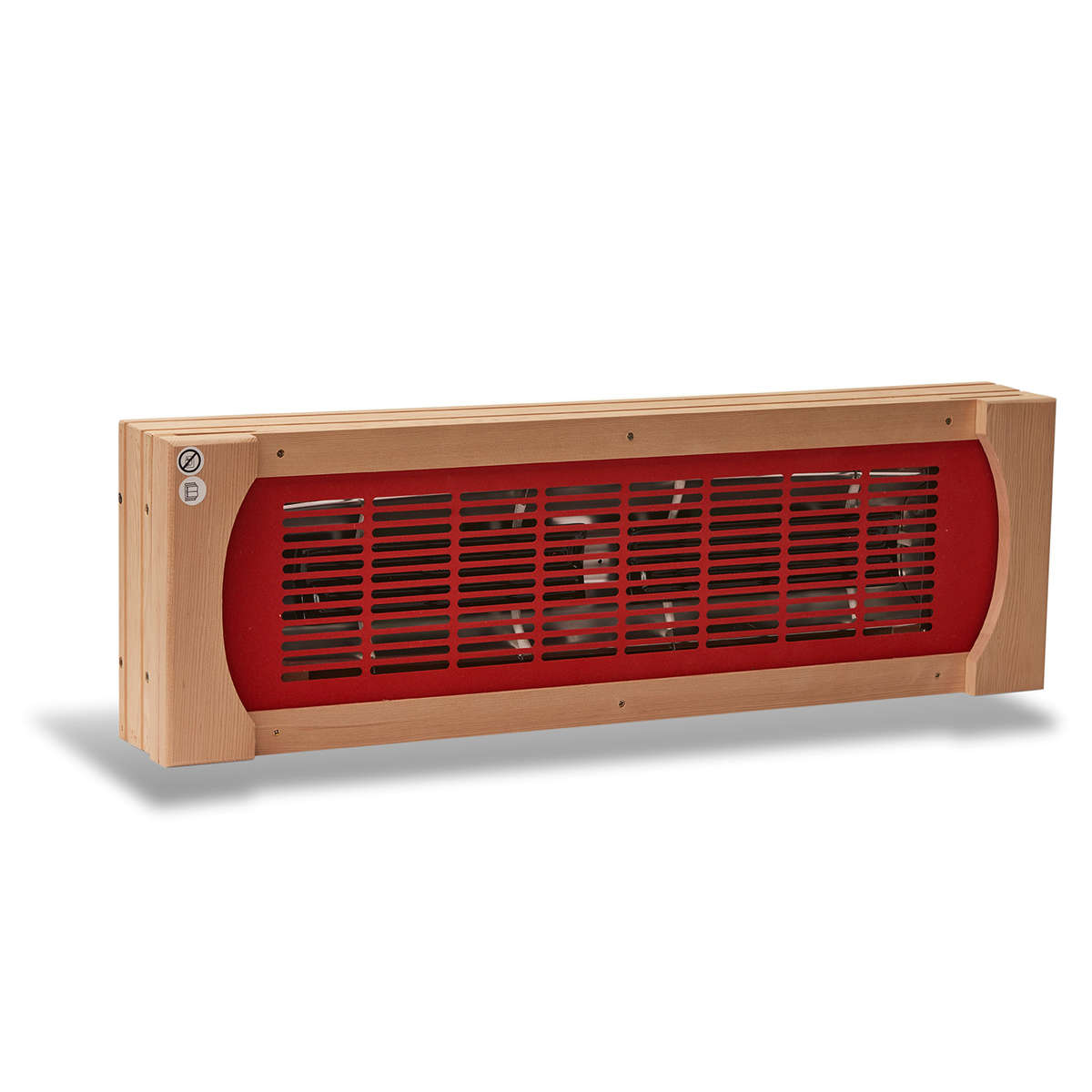 Moveable Solid Ceramic Far Infrared Heater
Our iHealth 1 Person Standard Far Infrared sauna comes complete with one versatile, movable Solid Ceramic Far Infrared heater.

This ceramic heater emits a more intense Far Infrared heat, to target specific problem areas such as knees, hands and feet.

Don't be afraid to move this heater anywhere you like and experiment a little!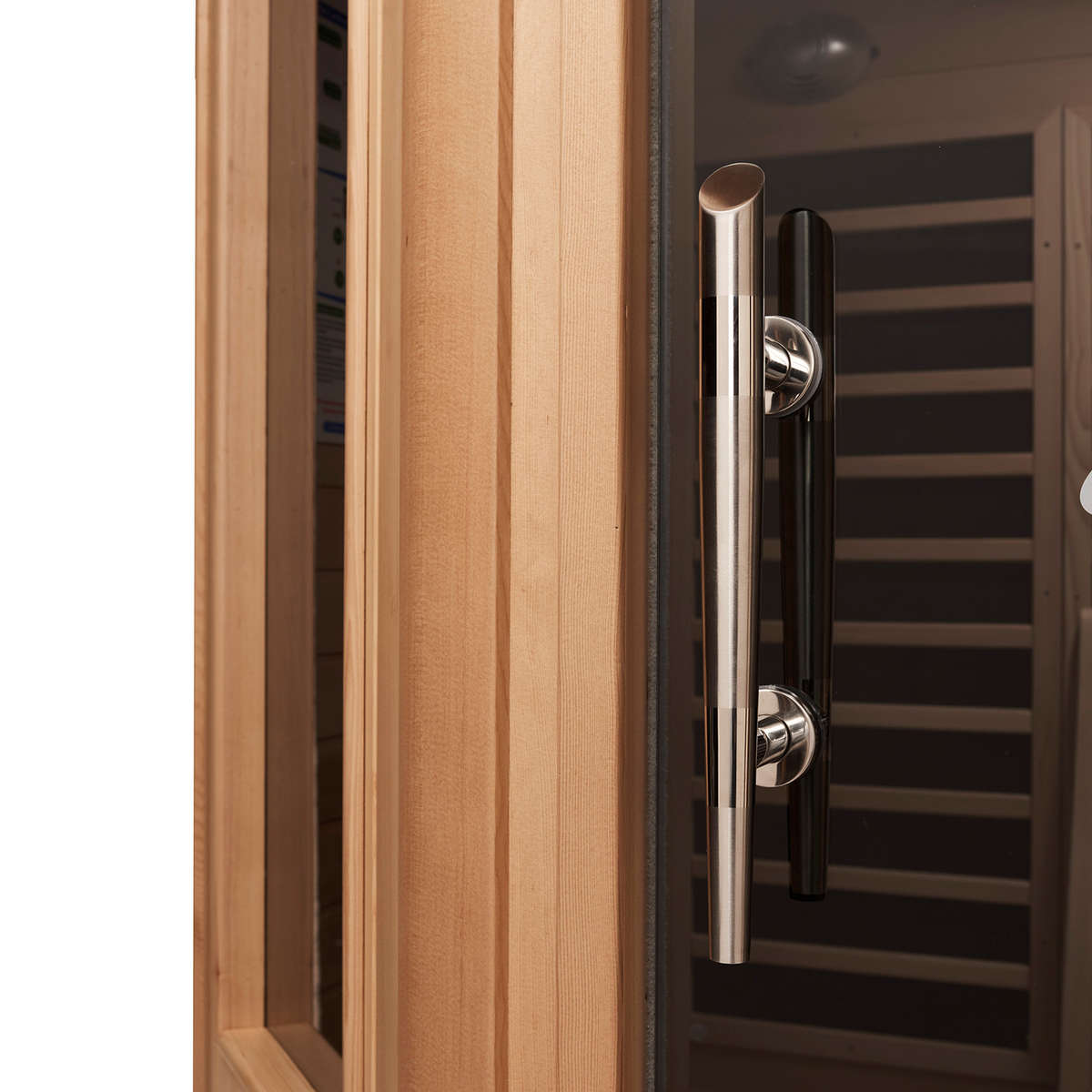 With more than 15 years of experience, we know what it takes to make a safe, long lasting sauna.


Our 1 Person Standard infrared sauna is constructed from interlocking, double layer Spruce panels with a uniquely crafted, rectangular front profile.
The cabinet also features an 8mm toughened safety glass door, heavy duty polished stainless steel hinges and stainless steel handles.


We can guarantee that you will be as happy in the years to come as the day you chose your iHealth Sauna.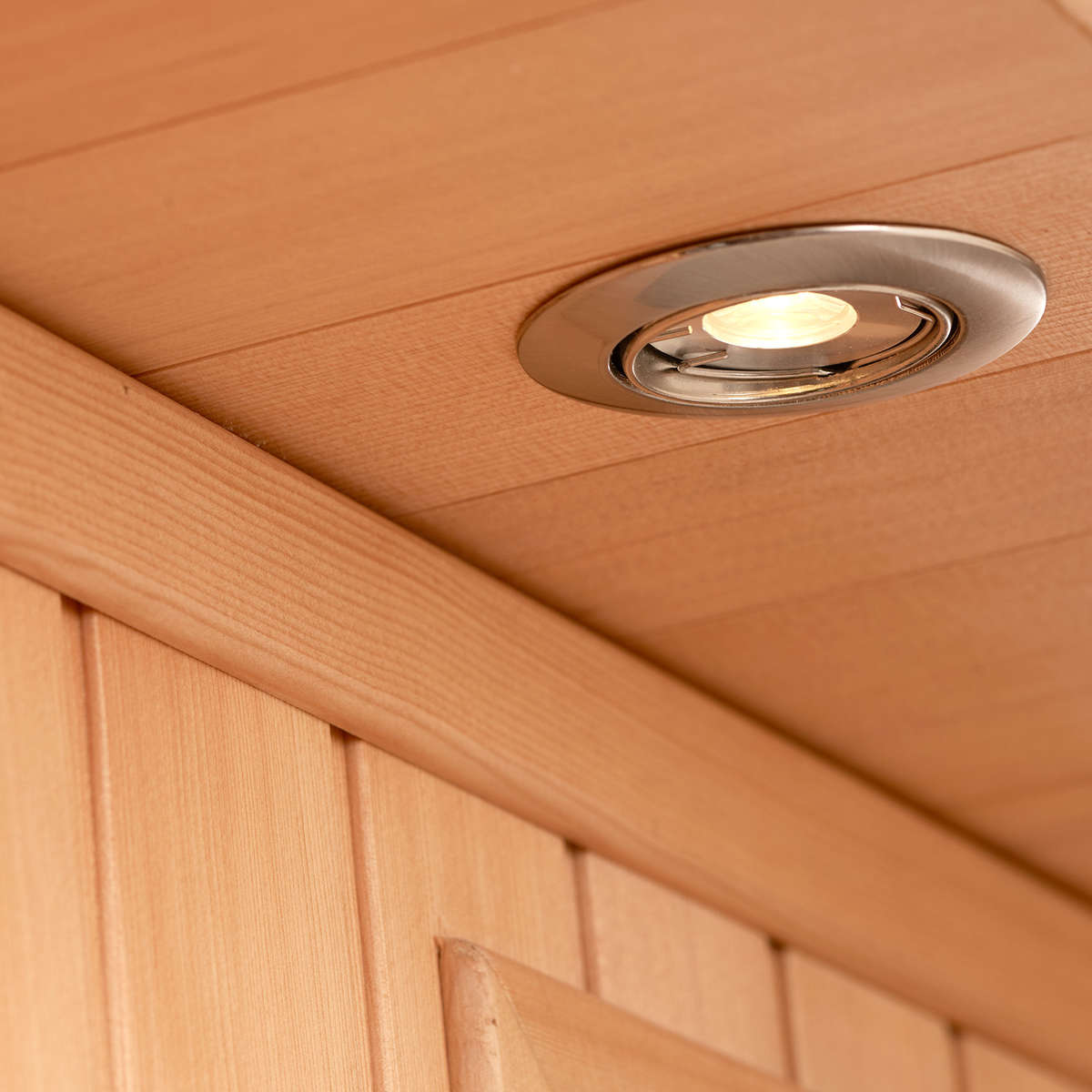 Handcrafted Elegance In Every Detail
Our 1 Person Standard infrared sauna cabinets are meticulously hand-crafted from interlocking double walled Canadian Hemlock Spruce that has been kiln-dried for 45 days. Kiln drying stabilises the timber to prevent warping and splitting, guaranteeing years of trouble-free performance.


Unlike timbers such as cedar, Canadian Spruce is resin-free and hypoallergenic so it doesn't emit toxic gases that may cause irritation to some people. This unique property has made spruce the first choice in quality sauna manufacture for hundreds of years.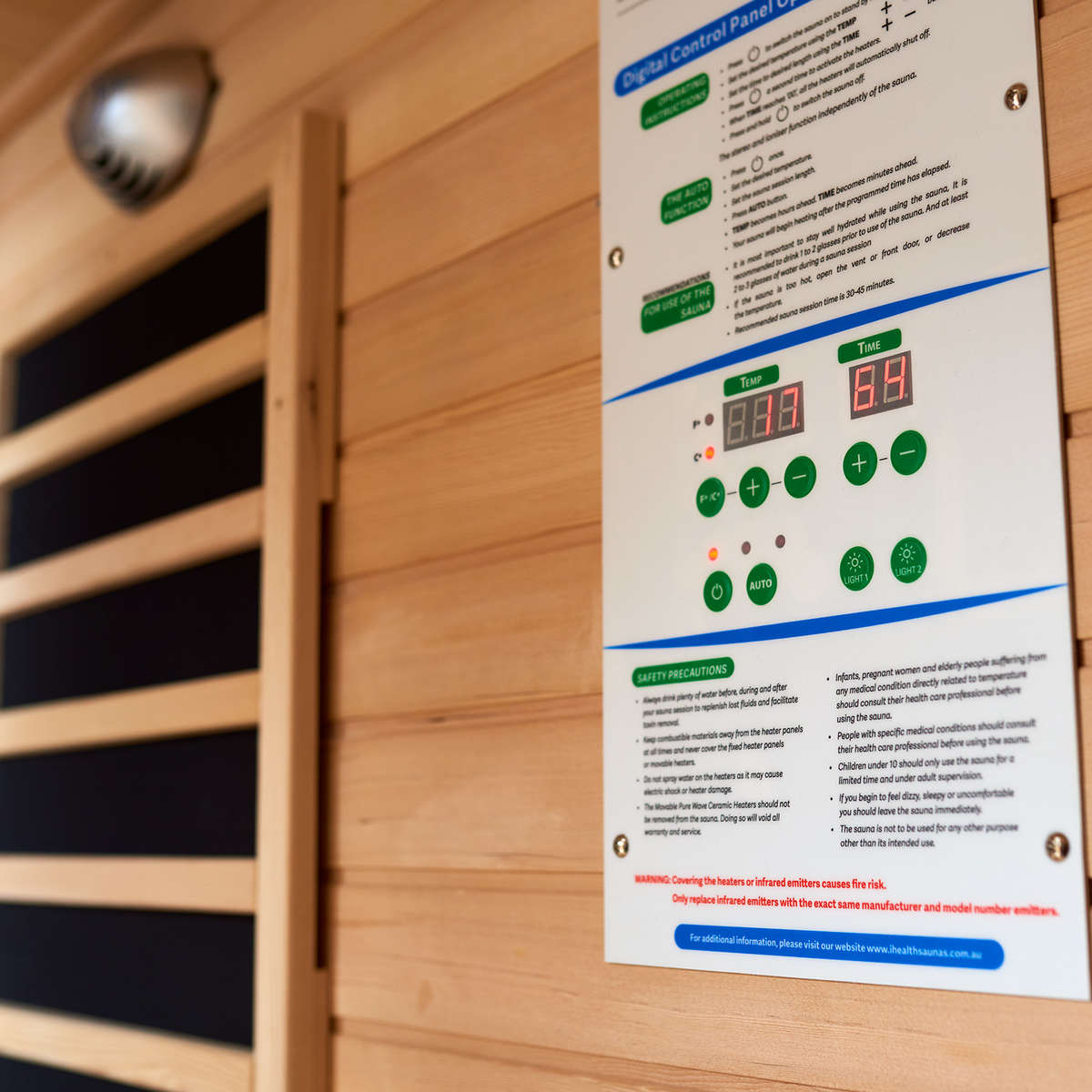 Precisions Controlled Sauna Therapy
Sauna time should be easy and carefree, and it is with our 1 Person Standard infrared saunas.


With our iHealth touch-sensitive digital control system, it is simple to operate, pre-heat and even program auto on/off to deliver your perfect sauna experience.


Our robust controllers are covered by a 5-year comprehensive warranty.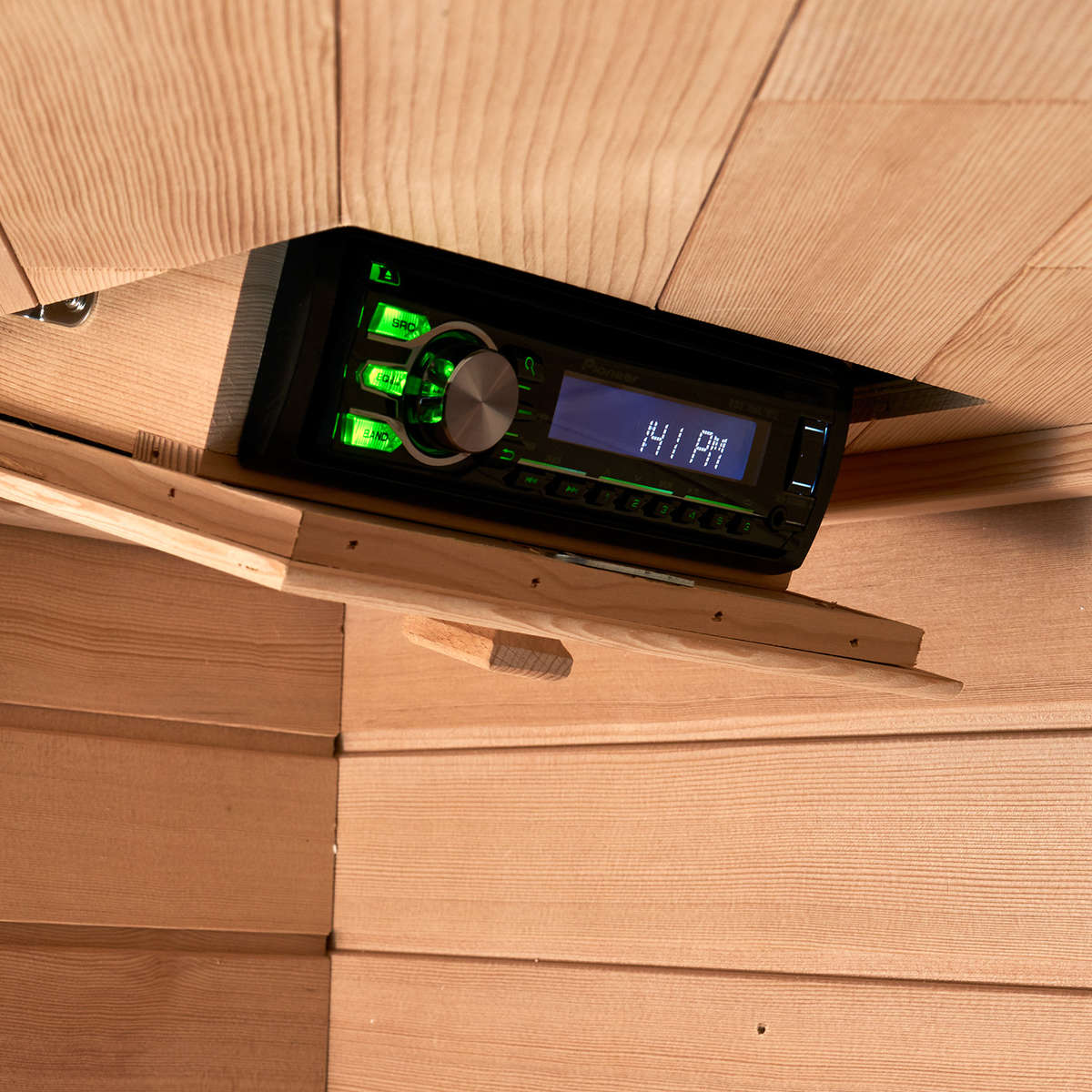 Listen to your favourite tunes whilst you relax and unwind. Our 1 Person Standard infrared sauna features a high quality PIONEER AM/FM/CD/USB/MP3 stereo sound system with remote control.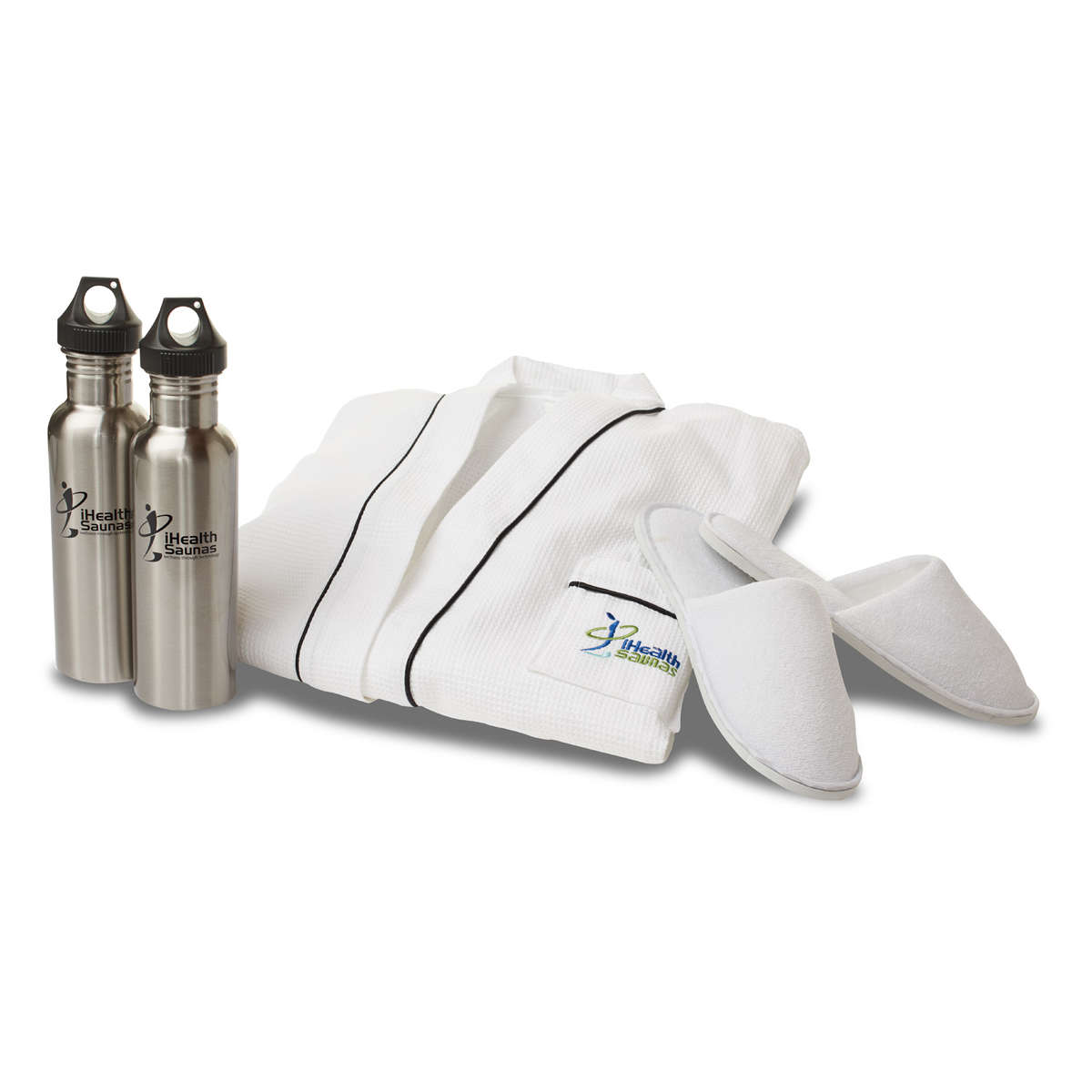 Our iHealth 1 Person Standard infrared sauna cabin also comes with an added touch of luxury. As a gift to you we include 2 luxurious towelling robes and slippers to keep you comfortable whilst entering or leaving your sauna. We also include 2 stainless steel water bottles.
1 Person Standard Sauna Dimensions
Back panels may sit flush against the wall.
The door extends a further 540mm from the front of the sauna when fully open.
Hinges must remain on the right hand side of the door.