4 Person Premium Far Infrared Sauna
Enjoy a more traditional sauna experience in comfort.
Free delivery & installation Australia wide
$148 per fortnight interest free
Dimensions: 1.80w X 1.39d x 1.95h
240V normal powerpoint - 2200W
Life Changing Health Benefits from our at Home Sauna for Four
Far Infrared Saunas (FIRS) are can bring health benefits and relaxation to your life. There are a range of studies and reference materials relating to the benefits of FIRS and their role in treating a range of ailments.* Find these articles online or enjoy the benefits for yourself.


*Always consult your Healthcare Professional for advice on medical ailments and appropriate treatments.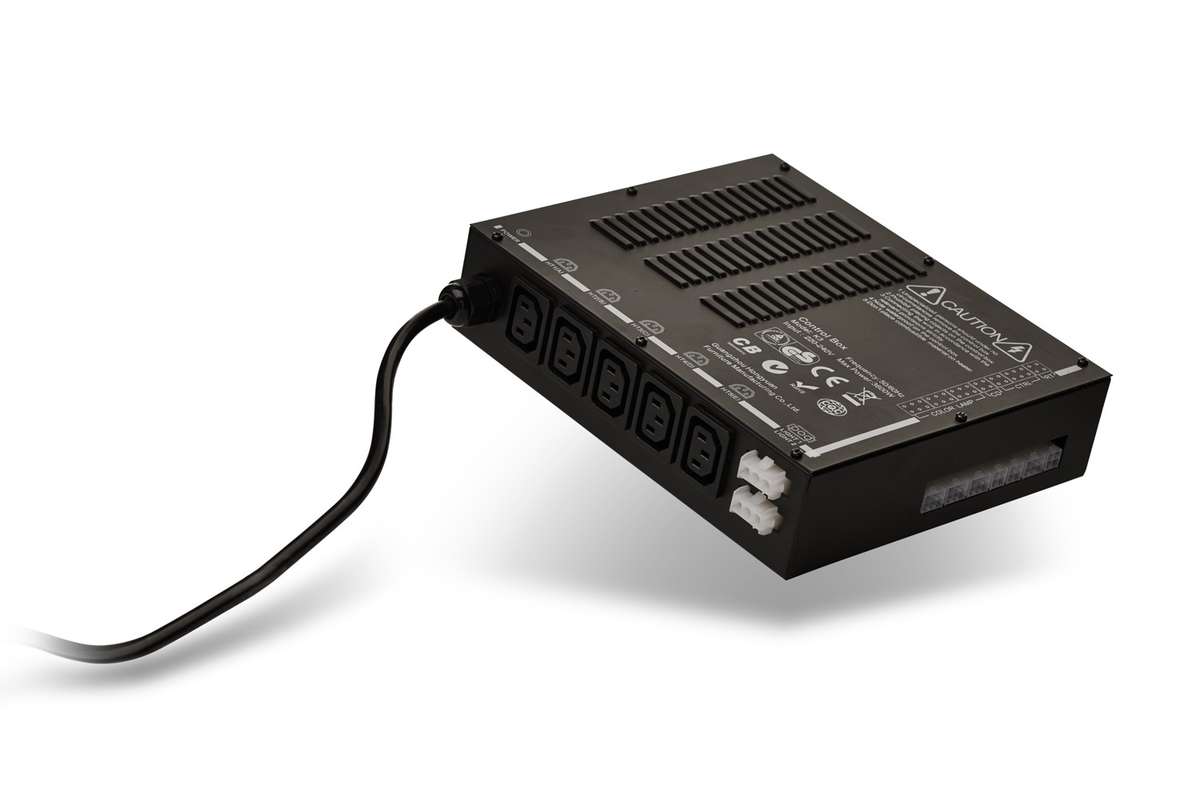 An Australian Designed Sauna for Australian Electrical Standards
iHealth have set a new benchmark in sauna safety. Our saunas are built to Australian electrical safety standard AS/NZS 60335.1:2011 No. SGS-150639-E.

If anyone tells you their sauna has Australian Electrical Certification, ask to see their certificate. You'll be hard pressed to find anyone that can... unless it's us.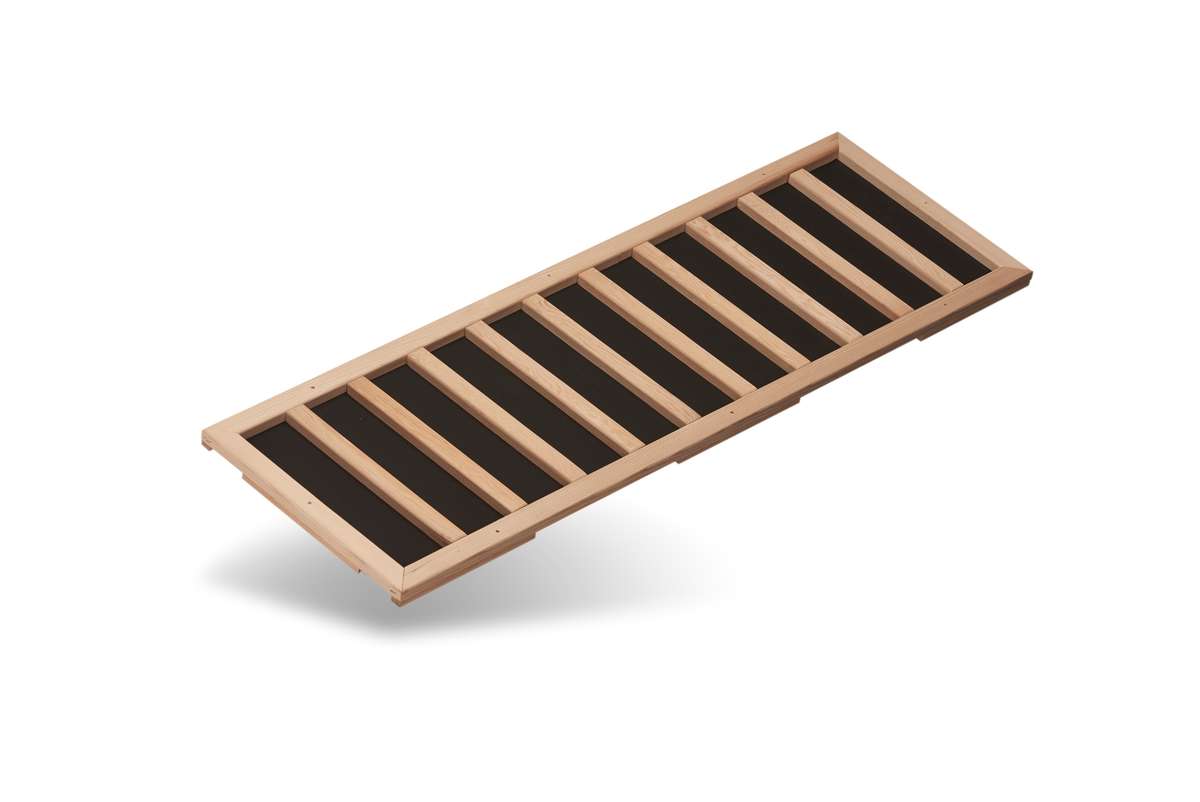 Industry leading Warranties
Delivery on warranties is not easy. Storage facilities, stock, staff, delivery options and a commitment to deliver are required.

For our 4 Person Sauna we offer a lifetime heater warranty; 5 year cabinet warranty and 5 year electrical warranty with absolute confidence. It's what we're known for.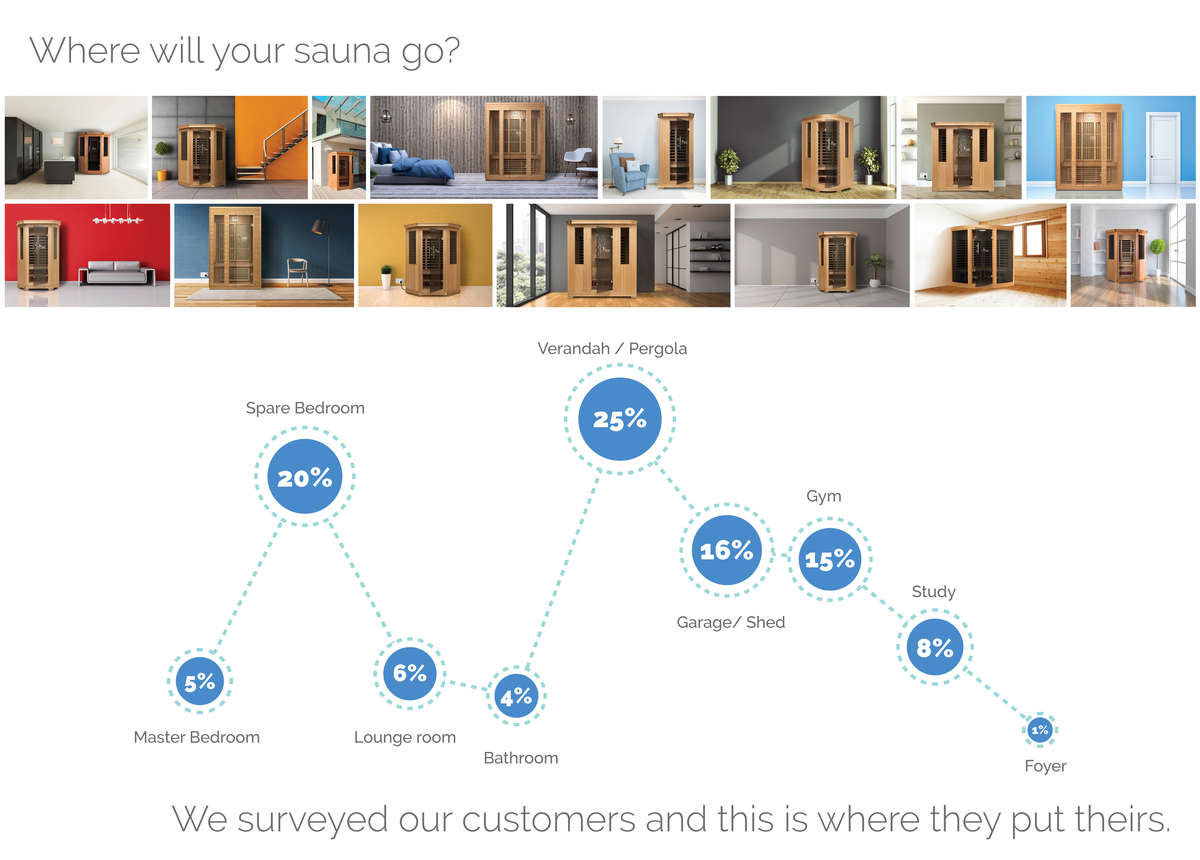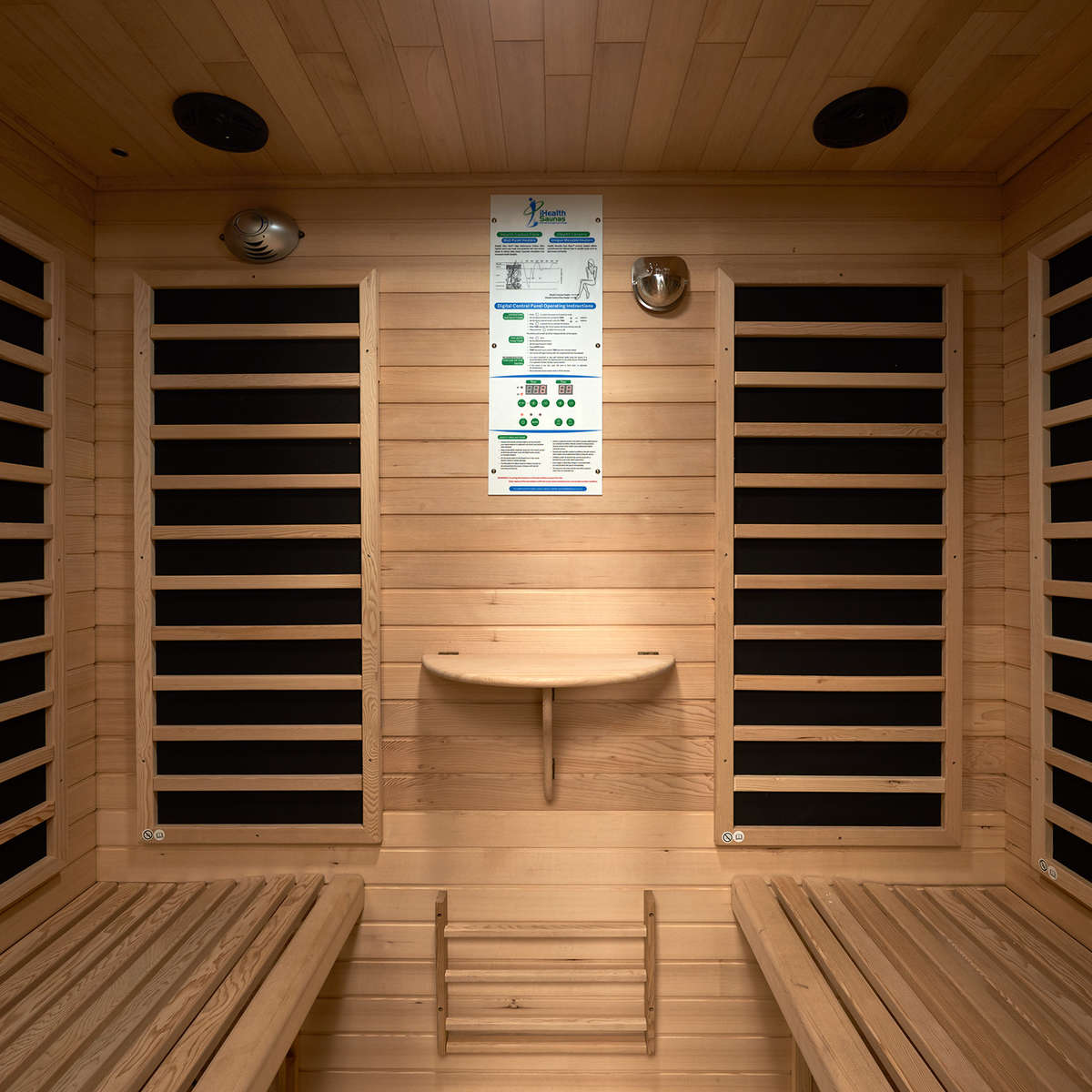 Exclusive Carbon Fibre Infrared Heaters
Our carbon fibre heating elements are superior to other linear-based elements because their infrared energy is dispersed across a much wider surface area, delivering a more comfortable and effective sauna experience.
High efficiency low EMF carbon fibre heaters with life-time warranty on heater elements
Plugs into any 10Amp household powerpoint for a run cost of 20 cents* per session
Unique programmable digital control panel with pre-set capability
Australian Electrical Approval AS/NZS 60335.2.53.2011
Bonus moveable precision FIR Pure Wave Ceramic Heater for specific treatment areas
*Cost per session is based on average session time of 30 minutes at 50 Celsius.
Cost per session may vary slightly depending upon local electricity supplier rates.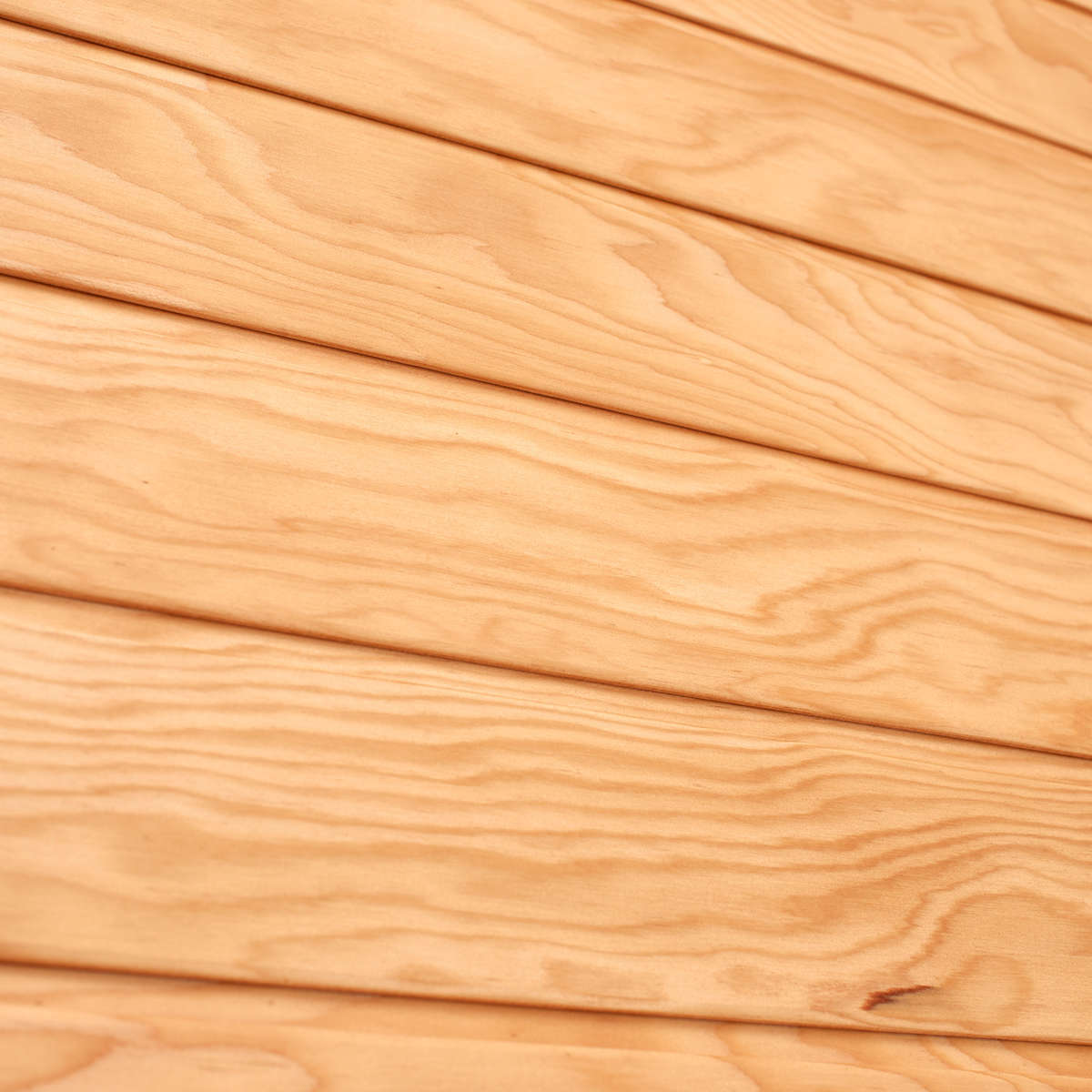 Handcrafted Elegance In Every Detail
Our 4 Person infrared sauna cabinets are meticulously hand-crafted from interlocking double walled Canadian Hemlock Spruce that has been kiln-dried for 45 days. Kiln drying stabilises the timber to prevent warping and splitting, guaranteeing years of trouble-free performance.


Unlike timbers such as cedar, Canadian Spruce is resin-free and hypoallergenic so it doesn't emit toxic gases that may cause irritation to some people. This unique property has made spruce the first choice in quality sauna manufacture for hundreds of years.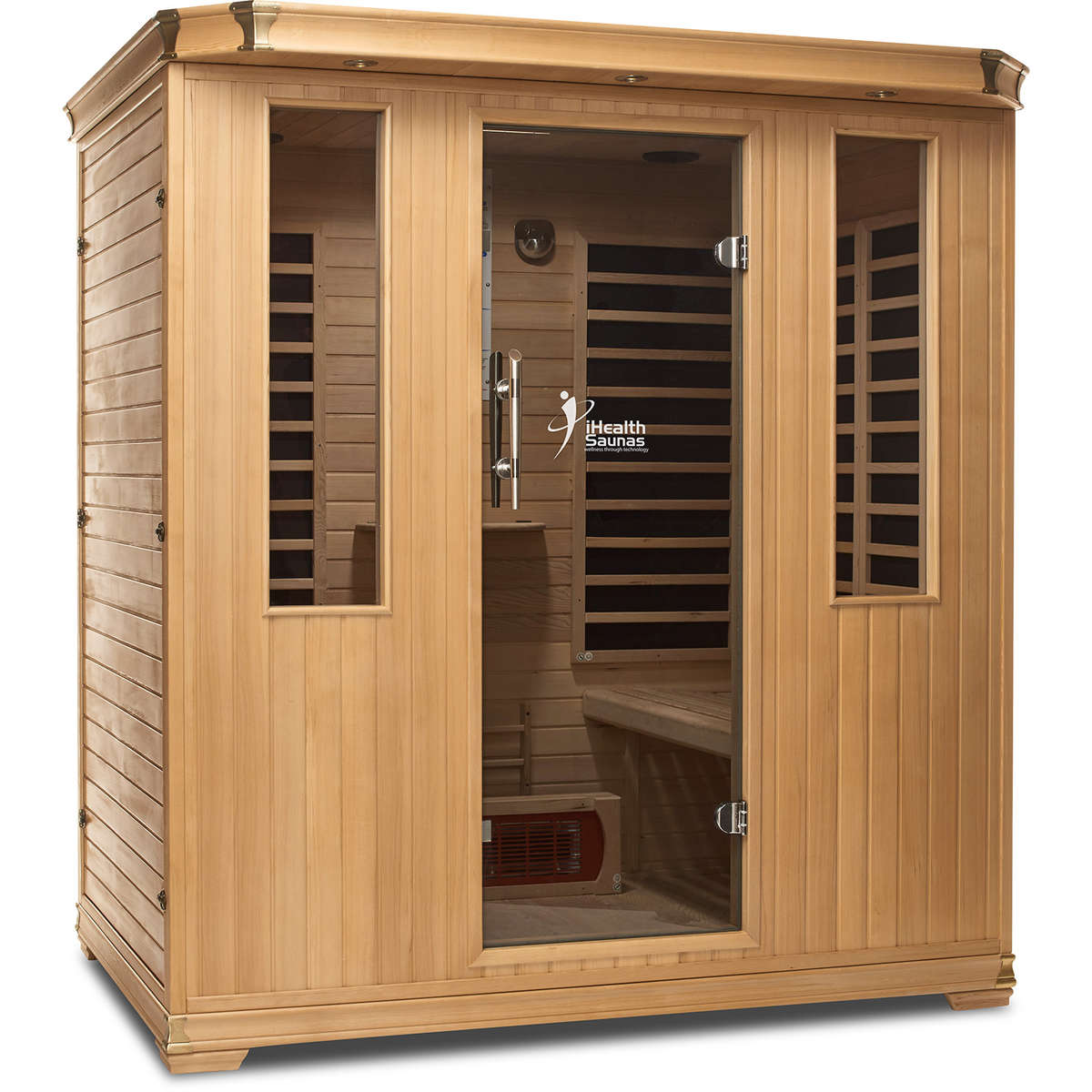 With more than 15 years of experience, we know what it takes to make a safe, long lasting sauna.


Our 4 Person infrared sauna is constructed from interlocking, double layer Spruce panels with a uniquely crafted, rectangular front profile.
The cabinet also features an 8mm toughened safety glass door, heavy duty polished stainless steel hinges and stainless steel handles.


We can guarantee that you will be as happy in the years to come as the day you chose your iHealth Sauna.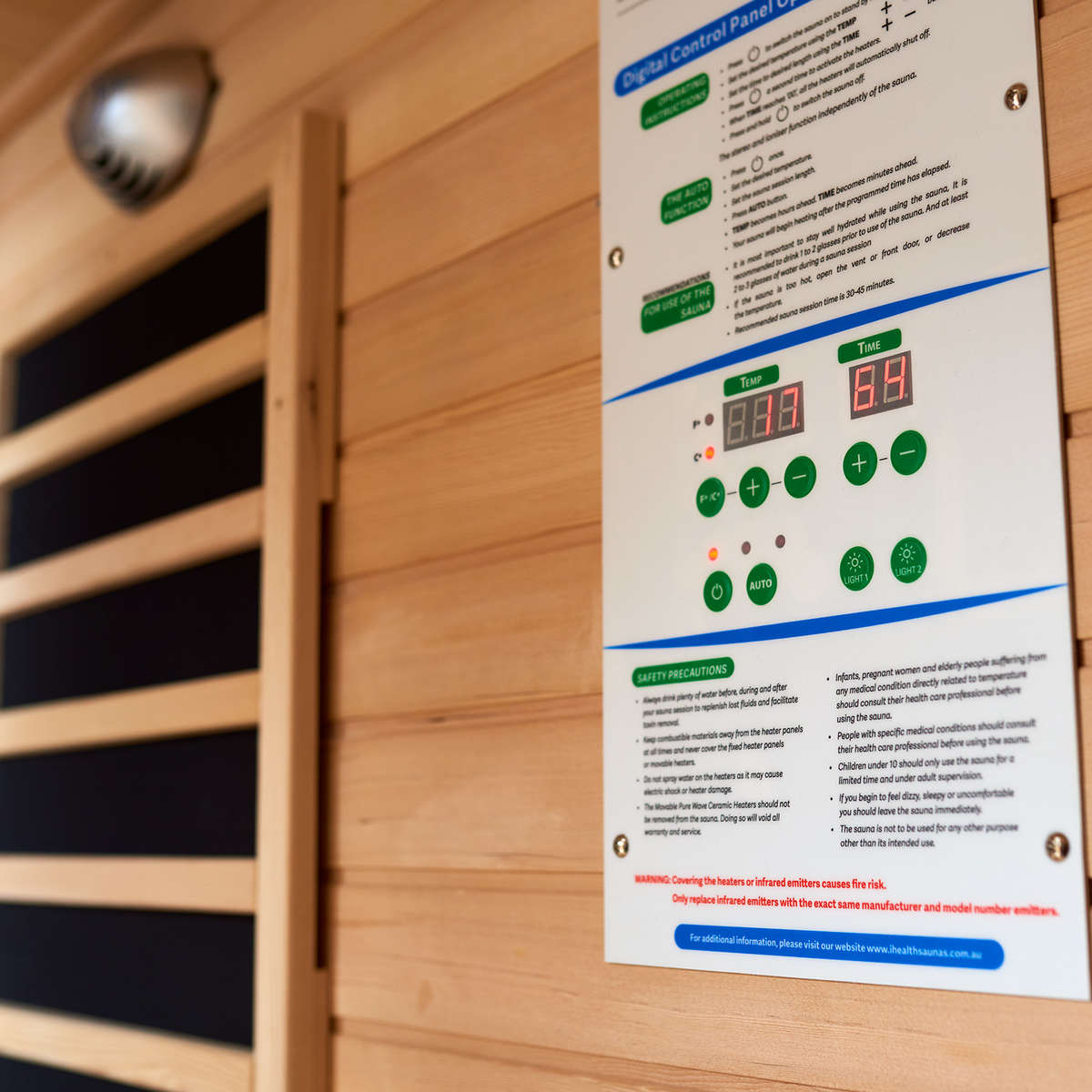 Precision Controlled Sauna Therapy
Sauna time should be easy and carefree, and it is with our 4 Person infrared saunas.


With our iHealth touch-sensitive digital control system, it is simple to operate, pre-heat and even program auto on/off to deliver your perfect sauna experience.


Our robust controllers are covered by a 5-year comprehensive warranty.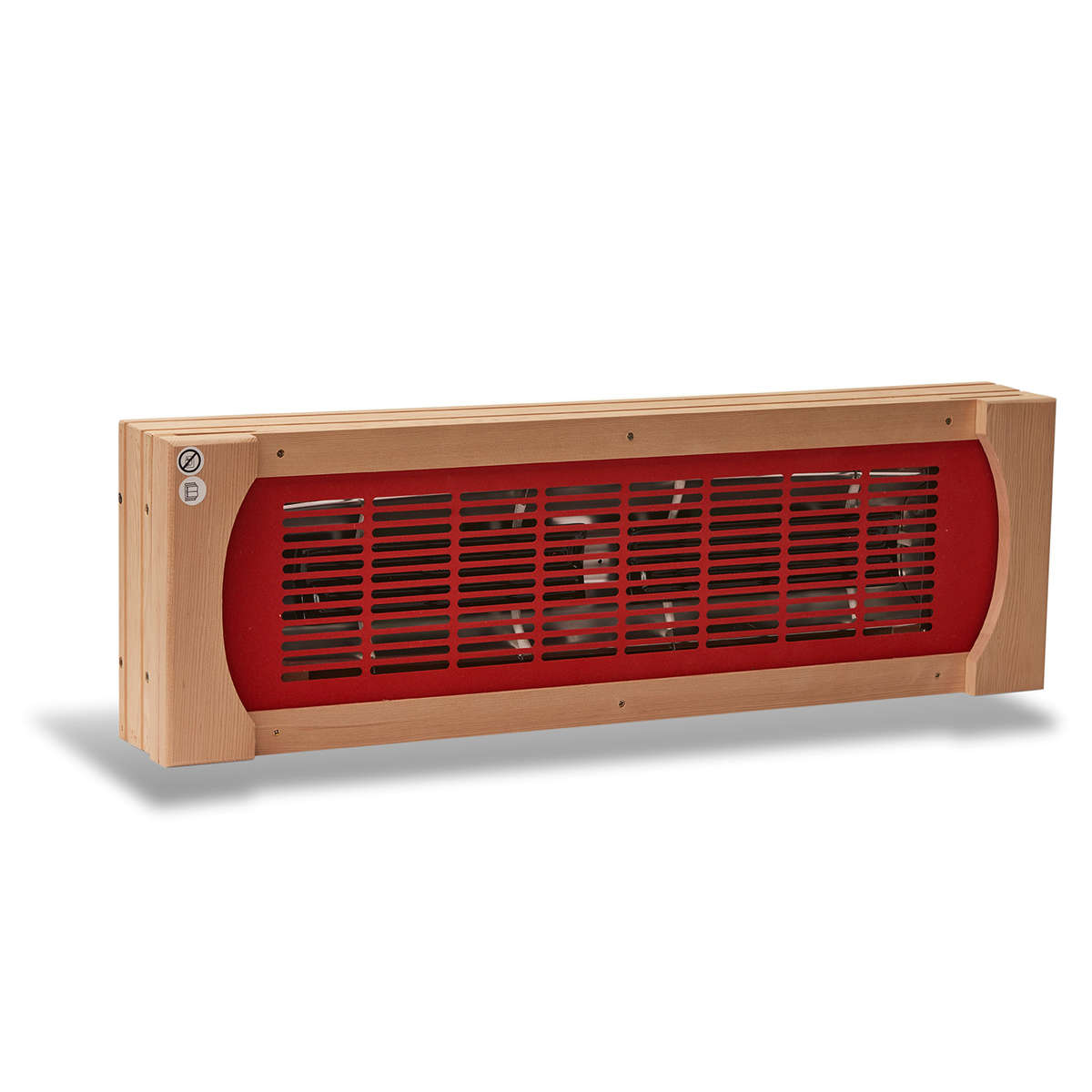 Movable FIR Ceramic Pure Wave Heater
Our iHealth 4 Person sauna comes complete with one versatile, movable precision Ceramic Pure Wave infrared heaters. These movable heaters apply direct infrared therapy to accelerate treatment and recovery, so you can treat specific pain areas such as knees and feet, one of the many health benefits of sauna.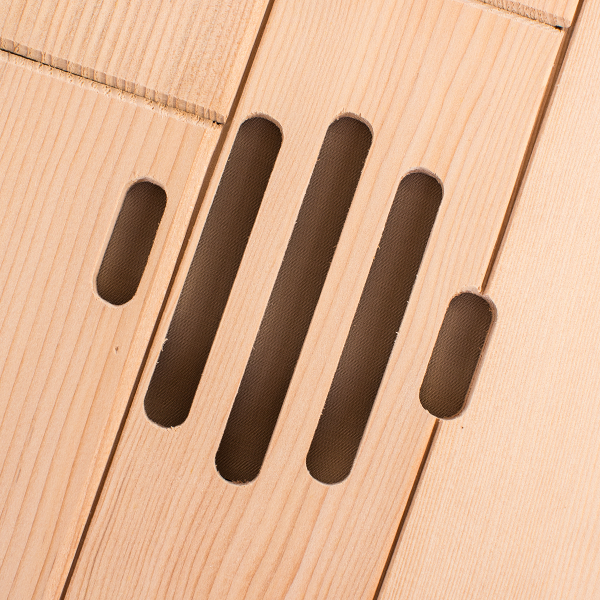 Listen to your favourite tunes whilst you relax and unwind. Our Premium range of saunas feature bluetooth connectivity driven through hidden ceiling speakers.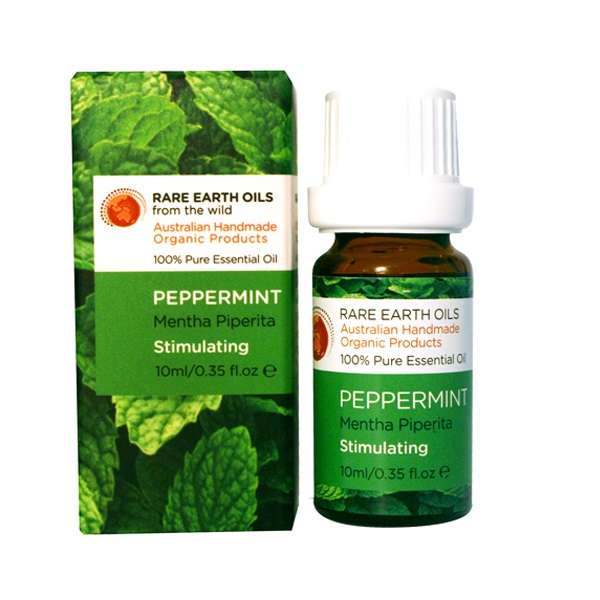 iHealth Premium saunas are fitted with iHealth Aromatherapy system.


Aromatherapy is well understood to influence mood and energy levels. We recommend a Lavender or Roman Chamomile for sleep sessions and peppermint for morning sessions. Learn more about oil recommendations in our Sauna Session book provided with each sauna.


We have partnered with Rare Earth Essential Oils and include 1 peppermint essential oil with your Premium sauna purchase.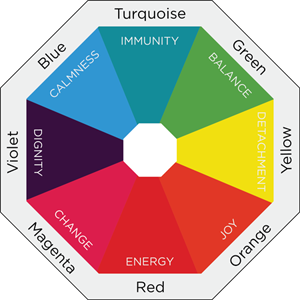 Studies have been done on the positive effects of light on our moods. Red and orange hues are great for increasing energy and vitality whilst the softer colours of blue and green can relax and even aid in healing and general well being.


Our 4 Person Deluxe sauna includes an iHealth LED Colour Module with remote control to set your mood and further aid in balancing and harmonising the mind and body.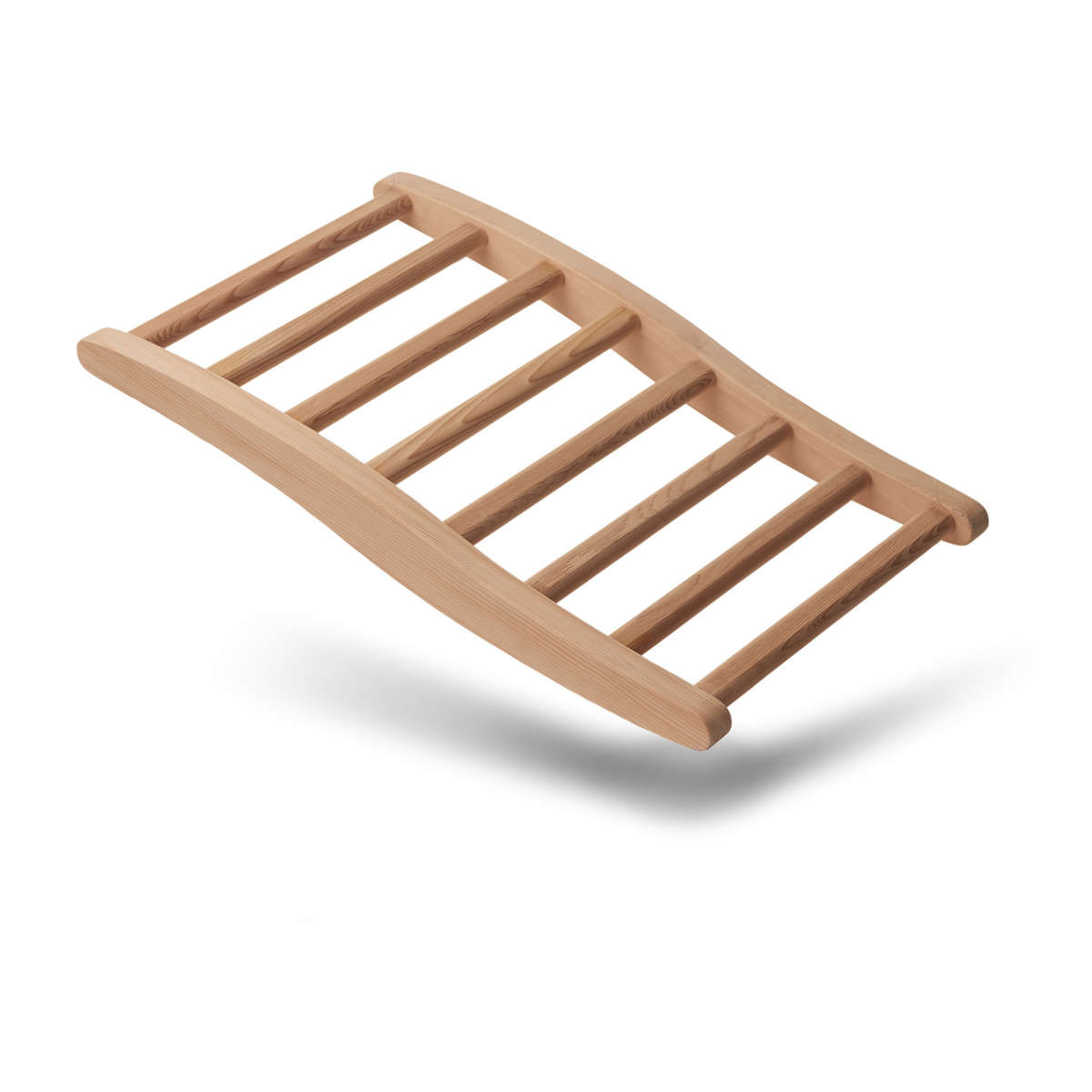 Ultimate Comfort with iHealth Lumbar Support
The iHealth lower back support included in our 4 Person infrared sauna helps support you comfortably ensuring maximum enjoyment from your sauna experience.


Crafted from beautiful Canadian Spruce, the lumbar support blends perfectly with the Spruce panelling of the sauna cabin.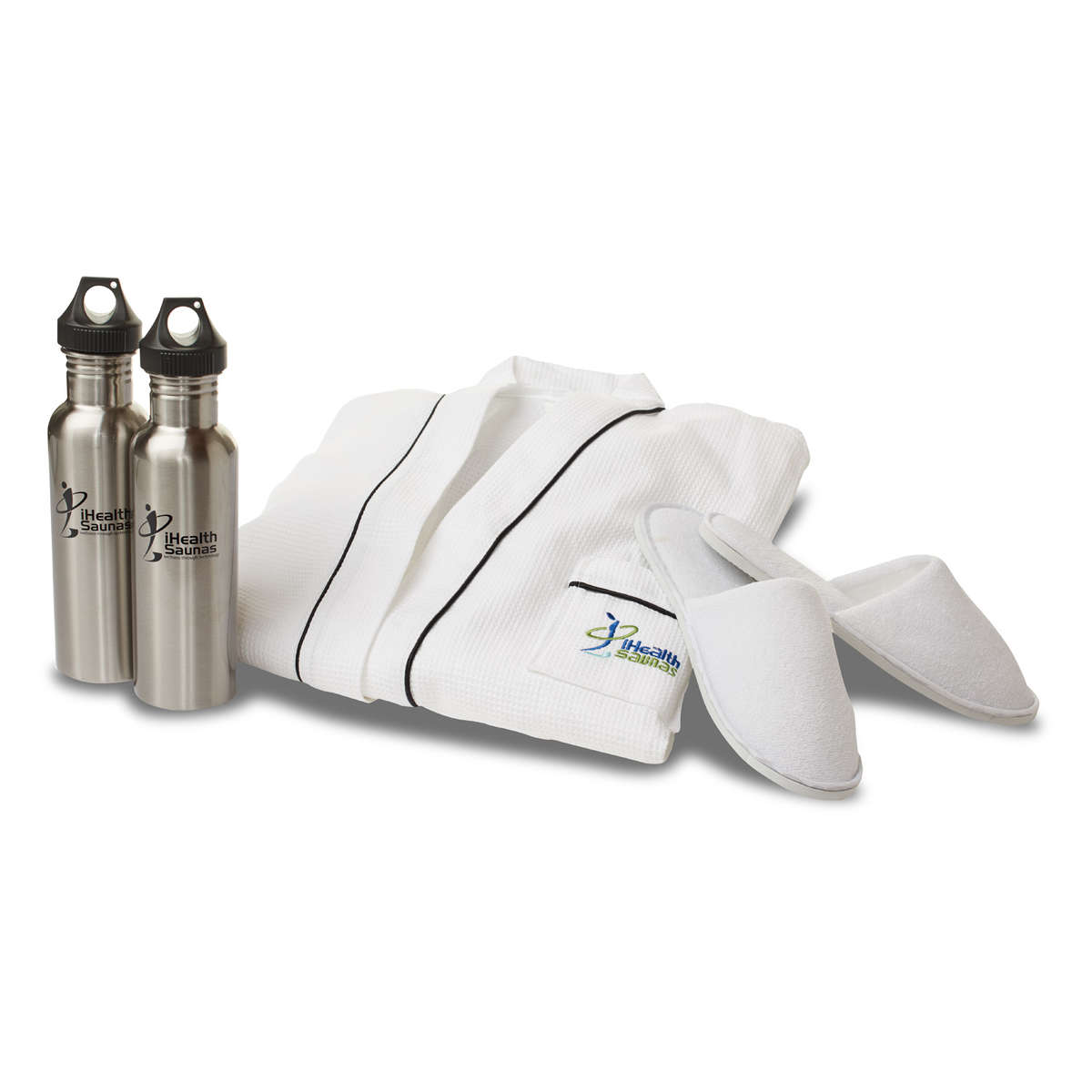 Our iHealth 4 Person infrared sauna cabin also comes with an added touch of luxury. As a gift to you we include 2 luxurious towelling robes and slippers to keep you comfortable whilst entering or leaving your sauna. We also include 2 stainless steel water bottles.
4 Person Sauna Dimensions
Back panels may sit flush against the wall.
The door extends a further 560mm from the front of the sauna when fully open.
Hinges must remain on the right hand side of the door.