2 & 3 Person Full Spectrum Near Infrared iHealth Sauna
Choose your infrared wavelength
Free delivery & installation Australia wide
From $138 per fortnight interest free
Dimensions
2P 1.3w x 1.05d x 1.95h 2330 Watts
3P 1.63w x 1.05d x 1.95h 2770 Watts
Full Spectrum infrared technology meets iHealth Sauna quality and service
Our Full Spectrum infrared sauna offers the latest blend of infrared technology. Offering Near, Mid and Far Infrared via our Full Spectrum heaters.

Near Infrared wavelengths have been shown to promote cell autophagy, collagen production within the skin and assist with muscle recovery.


*Always consult your Healthcare Professional for advice on medical ailments and appropriate treatments.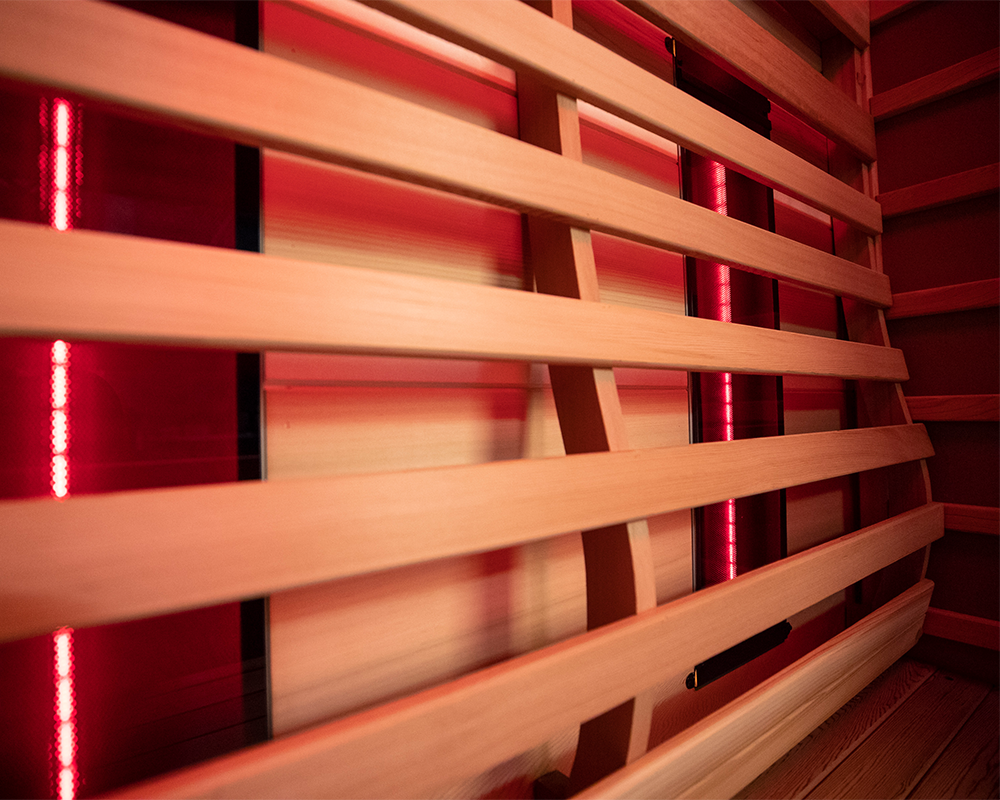 iHealth Full Spectrum Heating
Our far infrared wavelengths now supercharged with near infrared and red light therapy. You choose.

Offering all the benefits of existing iHealth Far Infrared Saunas whilst adding the ability to utilise near infrared and red light therapy as you require.

Our full spectrum heaters emit the desired wavelength you choose, interacting with your body directly at your chosen wavelength for your session.
Wavelength adjustable heaters
Unique programmable digital control panel with pre-set capability
Australian Electrical Approval AS/NZS 60335.2.53.2011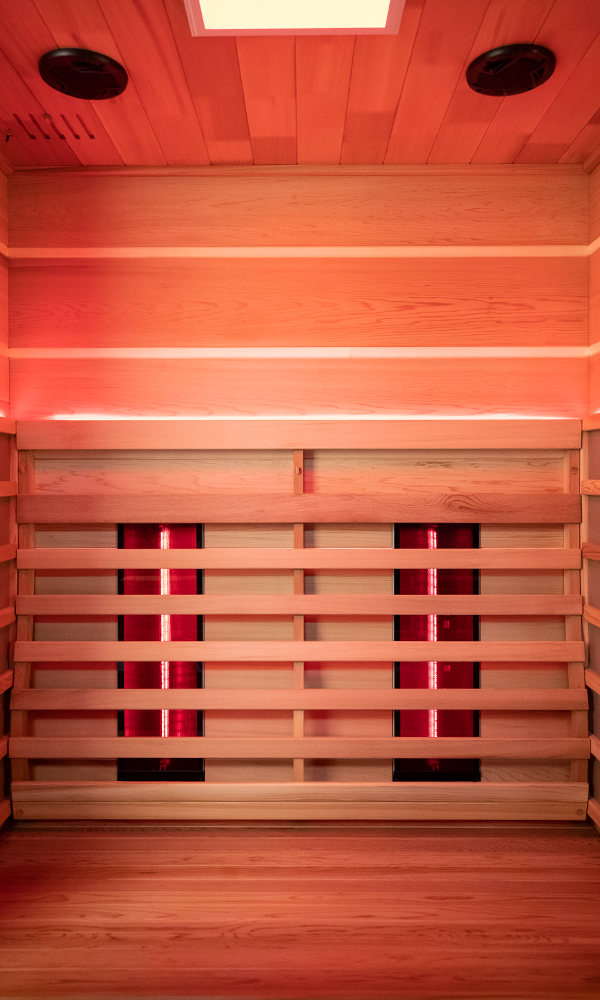 Pain relief, weight loss, improved sleep and detox are a benefit of using any iHealth Sauna. With near infrared, supercharge those results with the added benefit of increased mitochondrial function, muscle recovery and skin rejuvenation.

iHealth Full Spectrum heaters cover all infrared wavelengths and red light too.


iHealth Full Spectrum Heater: 600nm - 9000nm
Far Infrared: 3000 - 10000nm (IR-A)
Mid infrared 1400 - 3000nm (IR-B)
Near Infrared 700 - 1400nm (IR-C)
Red Light 620nm - 750nm

This is why we call it full spectrum. Our heaters cover the full spectrum of infrared.
By utilising the full spectrum, we more accurately mimic the infrared light gifted to us by the sun. By being closer to nature, our body interprets this light more efficiently compared with LED's which emit only a specific wavelength of light, which is not normal in nature. Like everything we do here at iHealth Saunas, keeping it as natural as possible is important to us, for your optimal health.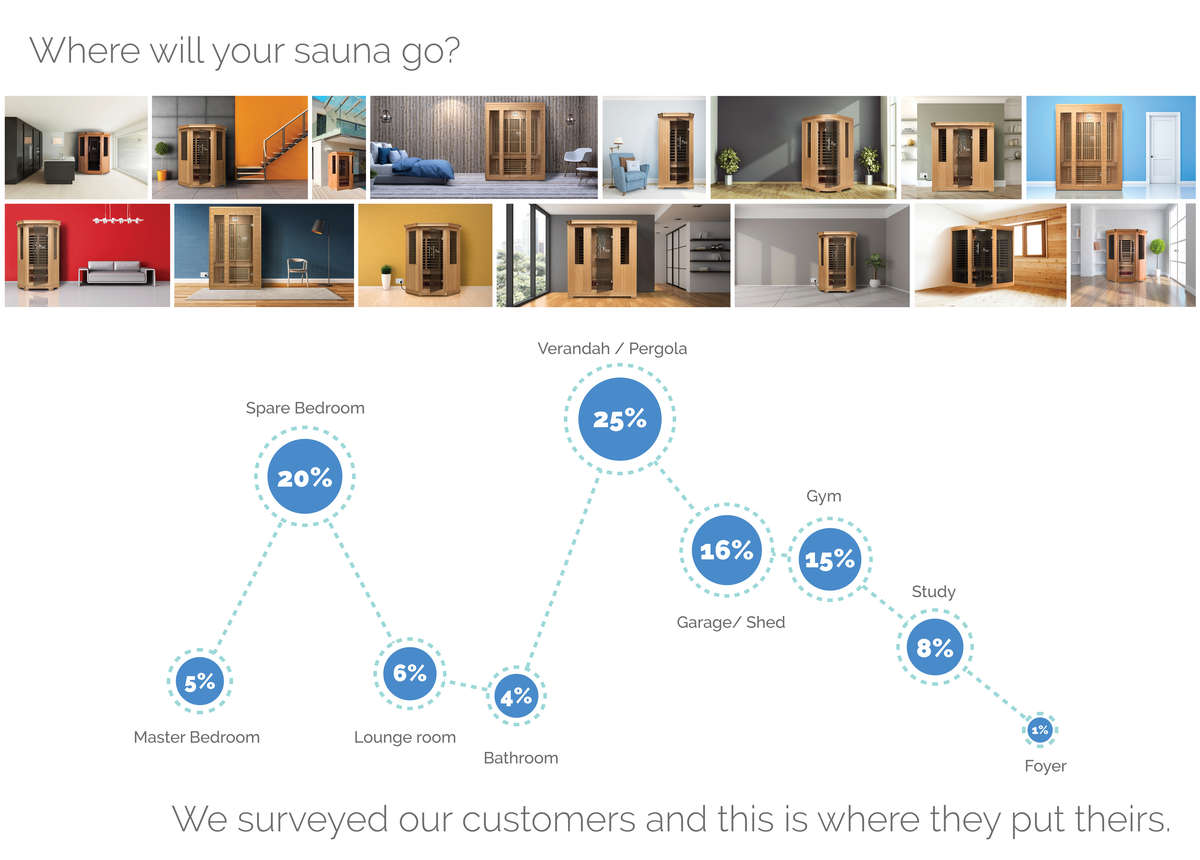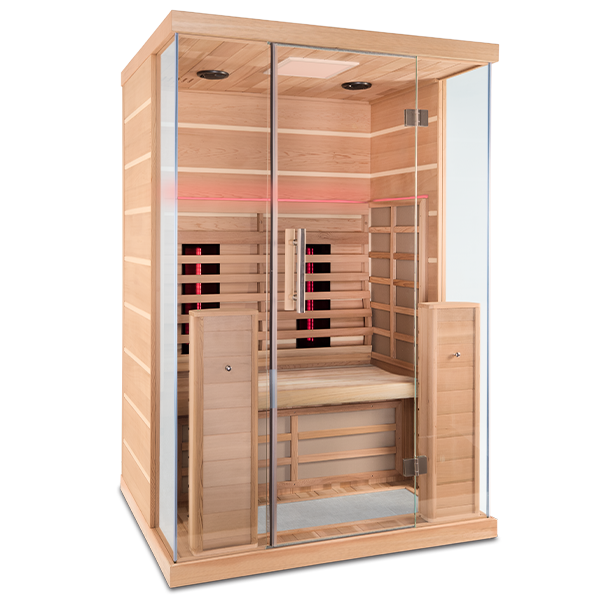 Adjustable infrared wavelength
Use the control panel to adjust to which wavelength you would like.

We recommend starting with 15 - 20 minutes of near infrared and then adjusting to far infrared for the remainder of your session. This way you benefit from the near infrared at the start of the session which is typically more intense, and then benefit from the detoxifying far infrared waves for the latter half of the session.


Our full spectrum infrared sauna is constructed from interlocking, double layer Canadian Cedar panels, aspen detailing strips and a modern, all-glass front.

We choose to feature 8mm toughened safety glass , heavy duty brushed stainless steel hinges and stainless steel exterior handle with wooden interior handle.


We can guarantee that you will be as happy in the years to come as the day we install your iHealth Sauna.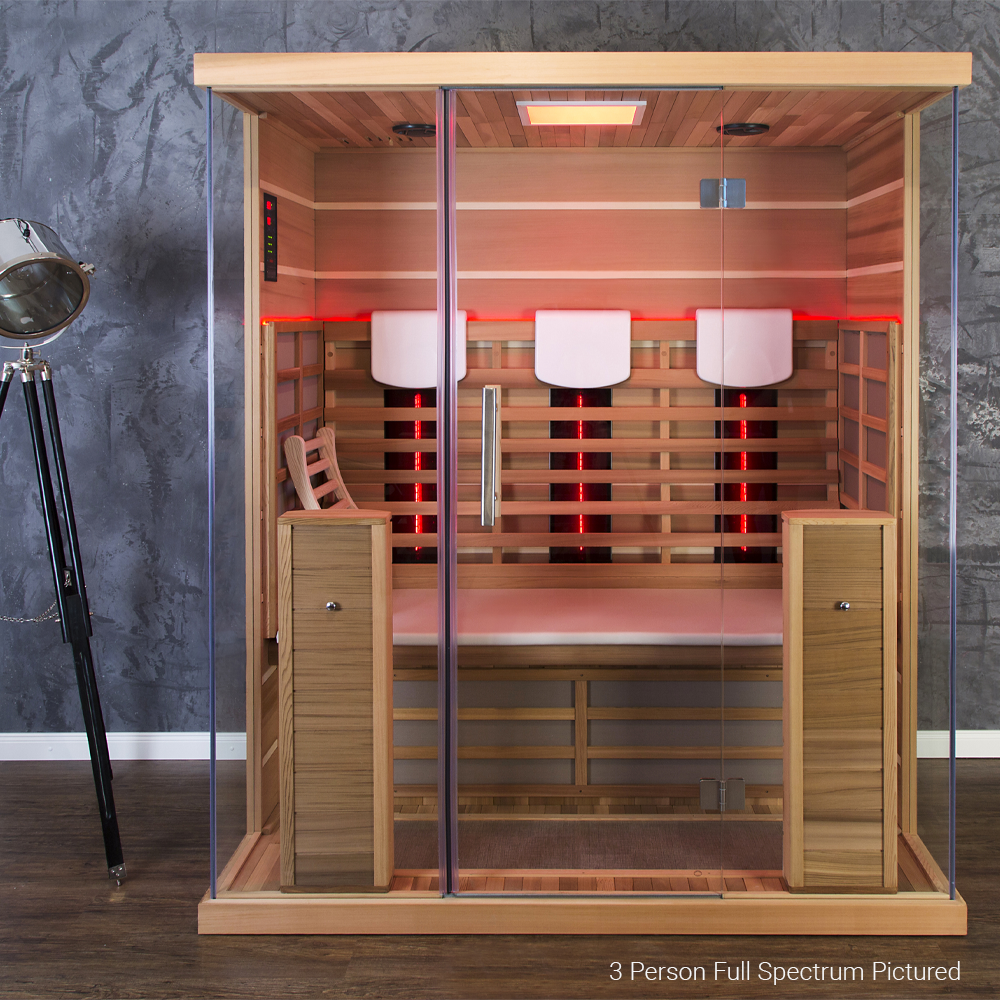 A sauna for 2020
Enjoy a sense of space with your iHealth Full Spectrum sauna. Glass front and side walls invite a sense of openness and calm into the cabin.

Let iHealth full spectrum complement your home design language and create a statement for your place of wellness.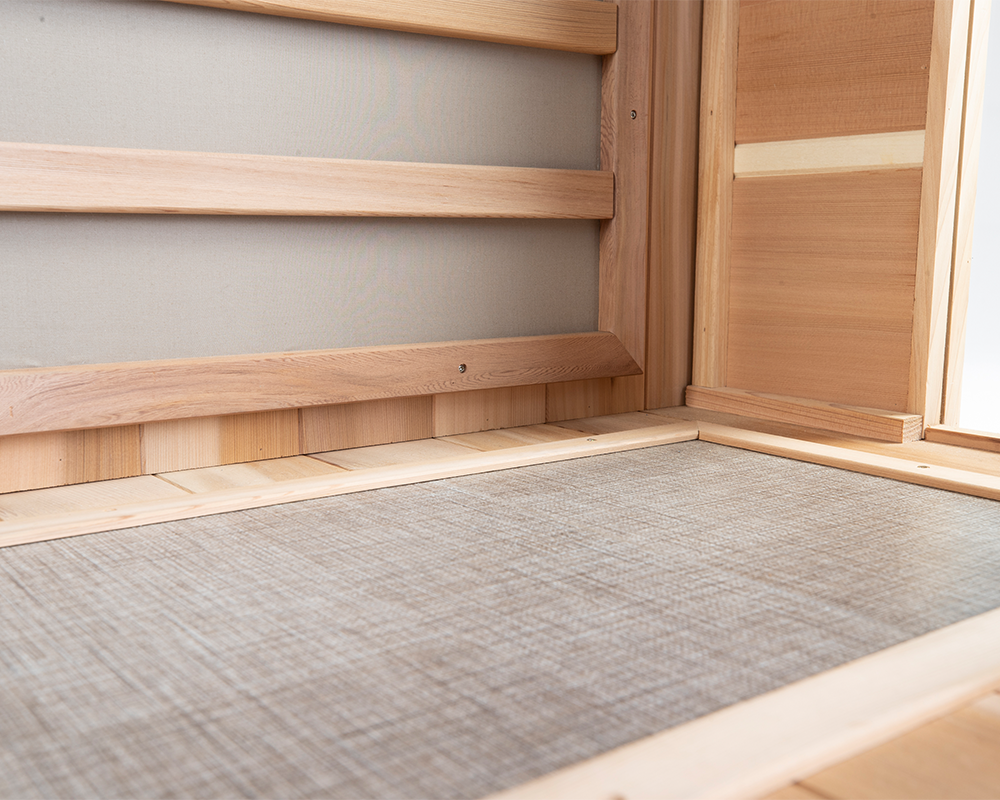 Fitted in your Full Spectrum sauna is a ceramic floor heater.

Receiving warmth through your feet is one of the quickest ways to warm the body and has been shown to be beneficial to women suffering menstrual issues.

This heater can be sweat on at your will, but we still recommend a towel.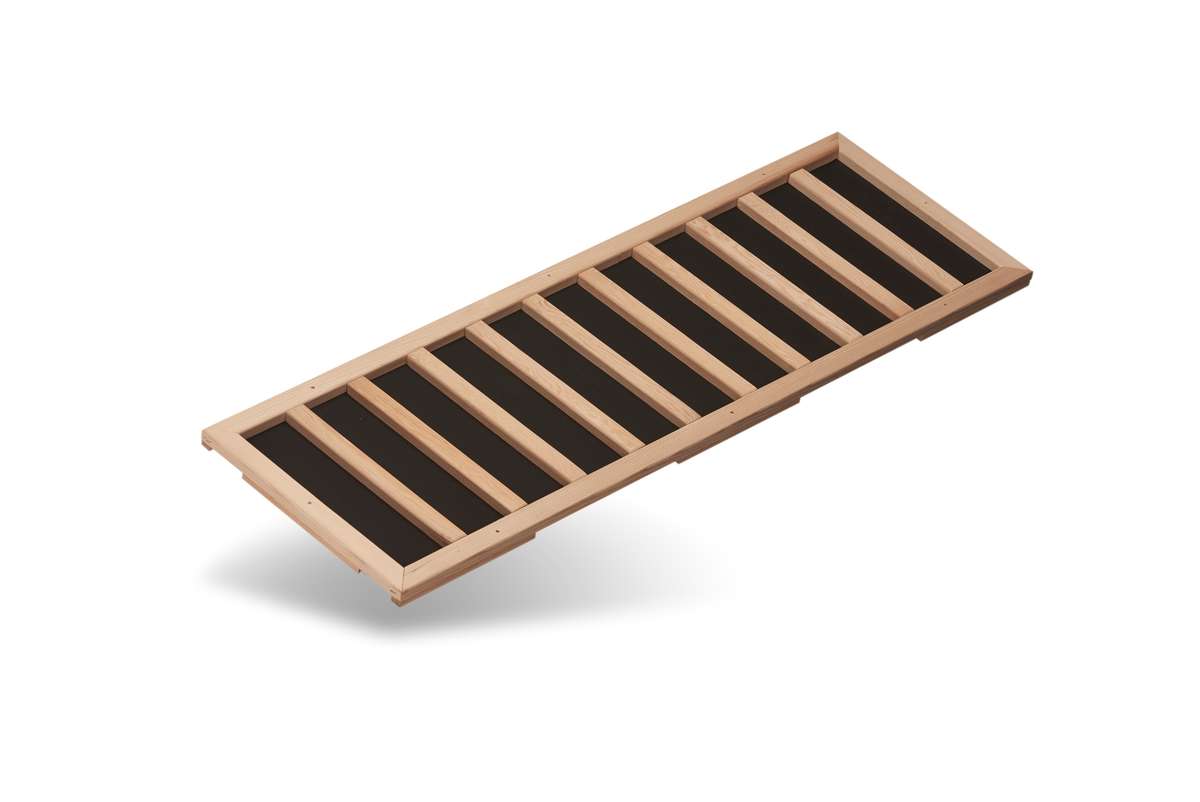 Industry Leading Warranties
Delivery on warranties is not easy. Storage facilities, stock, staff, delivery options and a commitment to deliver are required.

For our Full Spectrum range we offer a lifetime heater warranty; 5 year cabinet warranty and 5 year electrical warranty with absolute confidence. It's what we're known for.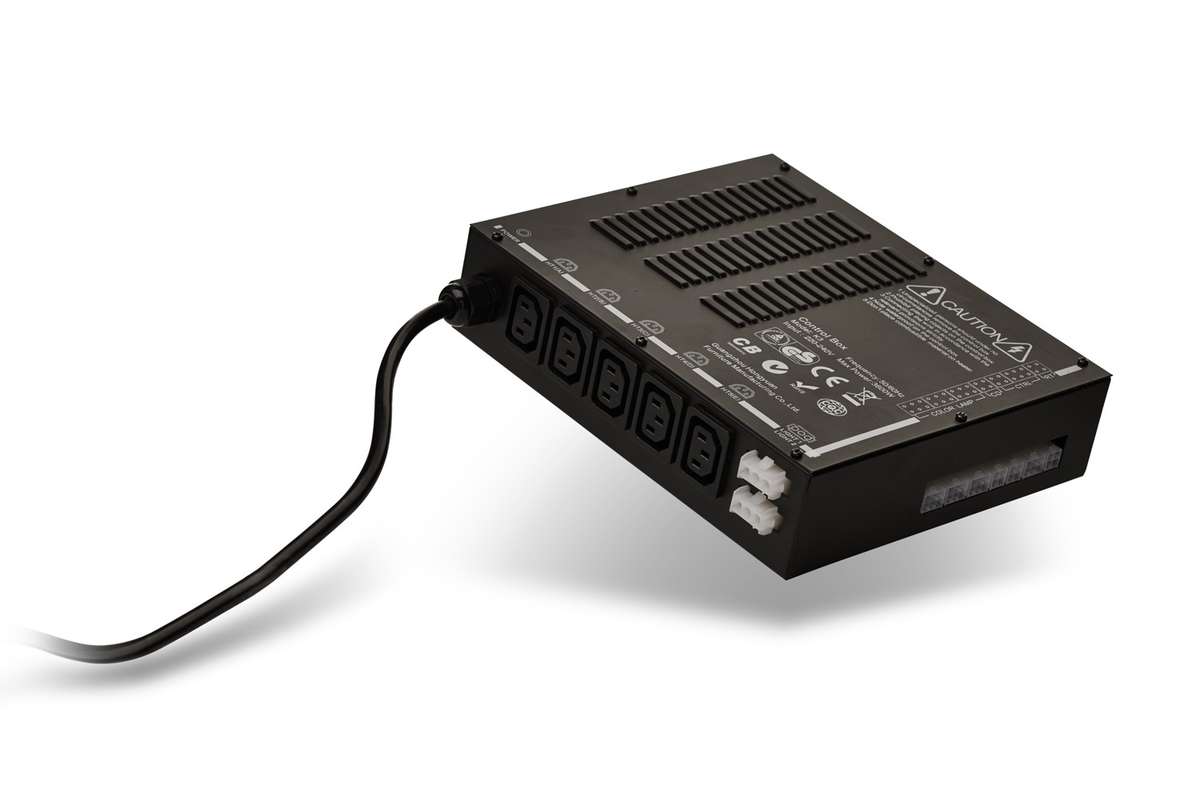 An Australian designed sauna for Australian electrical standards
iHealth have set a new benchmark in sauna safety. Our saunas are built to Australian electrical safety standard AS/NZS 60335.1:2011 No. SGS-150639-E.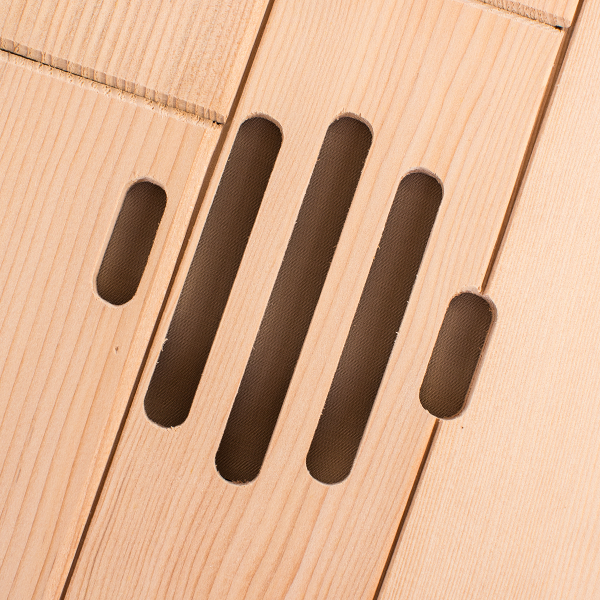 Listen to your favourite tunes whilst you relax and unwind. iHealth Saunas feature bluetooth connectivity driven through concealed ceiling speakers.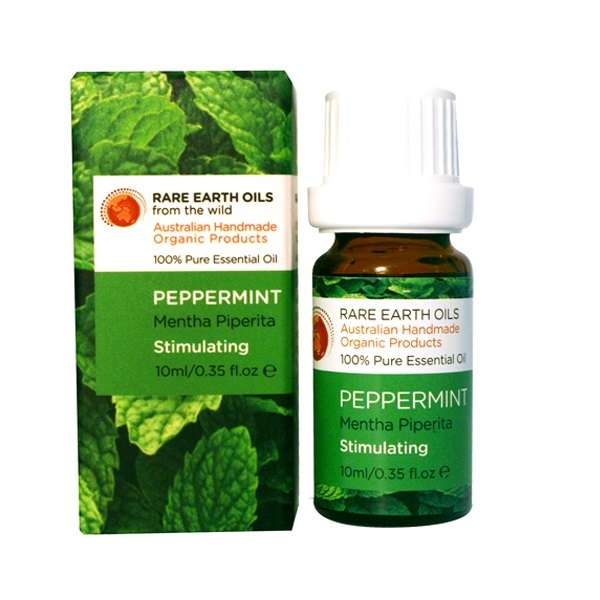 iHealth Full Spectrum sauna is fitted with iHealth Aromatherapy system.


Aromatherapy is well understood to influence mood and energy levels. We recommend a Lavender or Roman Chamomile for sleep sessions and peppermint for morning sessions. Learn more about oil recommendations in our Sauna Session book provided with each sauna.


We have partnered with Rare Earth Essential Oils and include 1 peppermint essential oil with your Full Spectrum sauna purchase.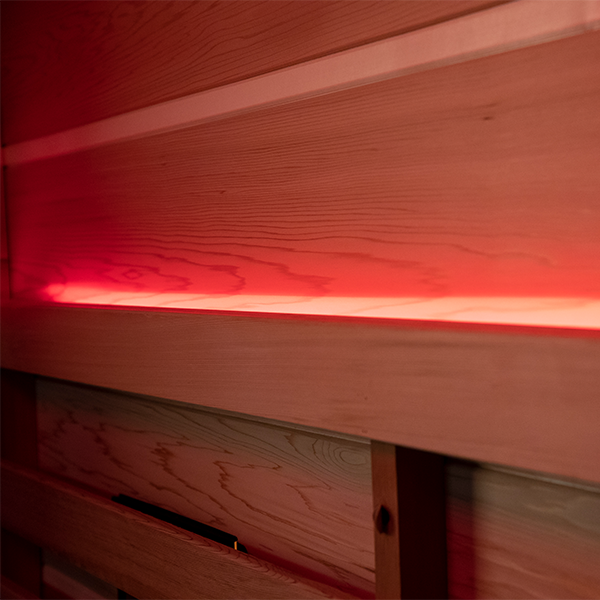 Studies have show the positive effects of light on our moods. Red and orange hues are great for increasing energy and vitality whilst softer colours of blue and green can relax and even aid in healing and general well being.


iHealth Full Spectrum sauna includes an iHealth LED Colour Module with remote control to set your mood and further aid in balancing and harmonising the mind and body.

Enjoy halo lighting above your heaters to create the ultimate space.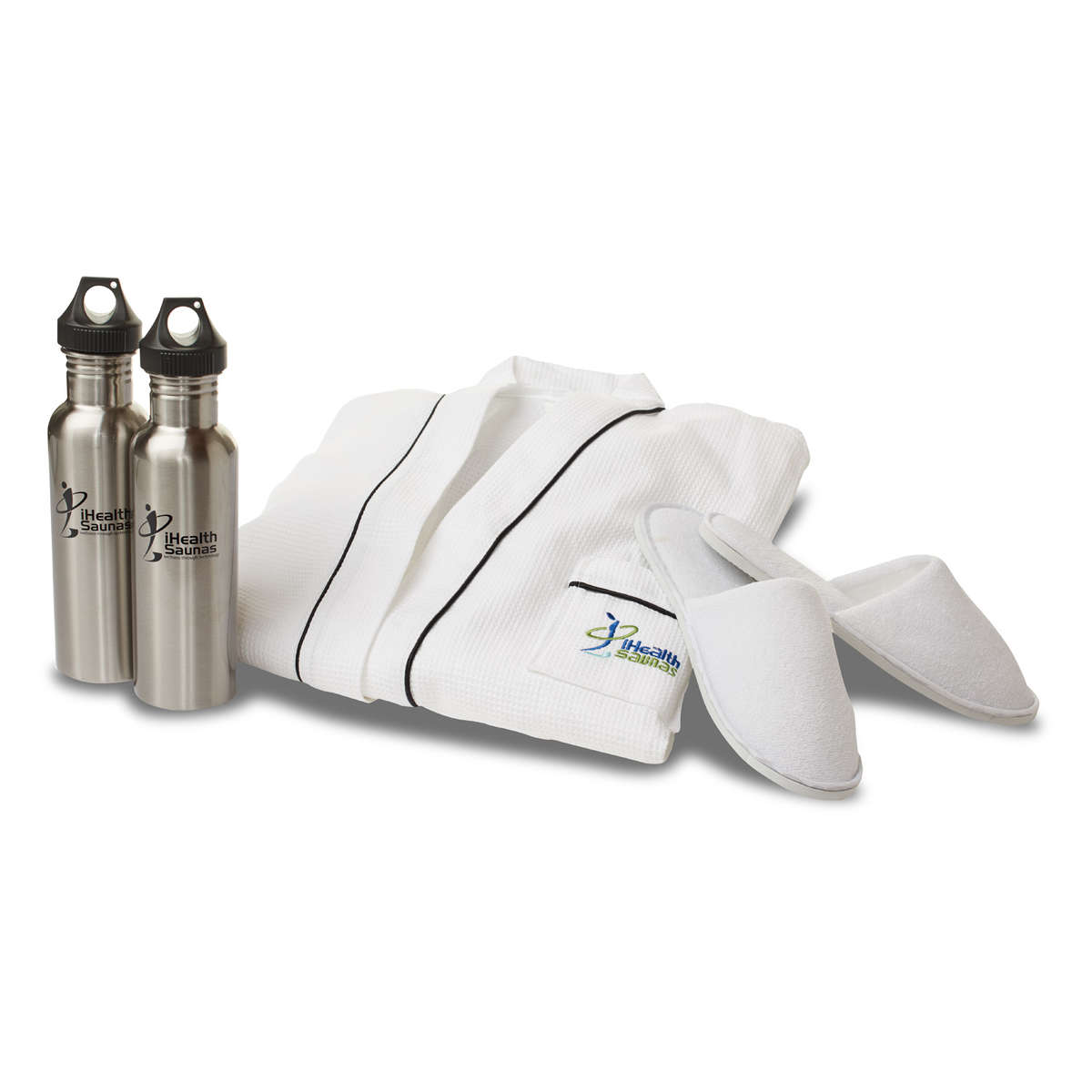 Our iHealth Full Spectrum range also comes with an added touch of luxury. As a gift to you we include 2 luxurious towelling robes and slippers to keep you comfortable whilst entering or leaving your sauna. We also include 2 stainless steel water bottles.
2 Person and 3 Person Full Spectrum Sauna Dimensions
Back and side panels may sit flush against the wall.
The door extends a further 580mm from the front of the sauna when fully open.
Hinges must remain on the right hand side of the door.